How to get blockbuster deals on must-see movies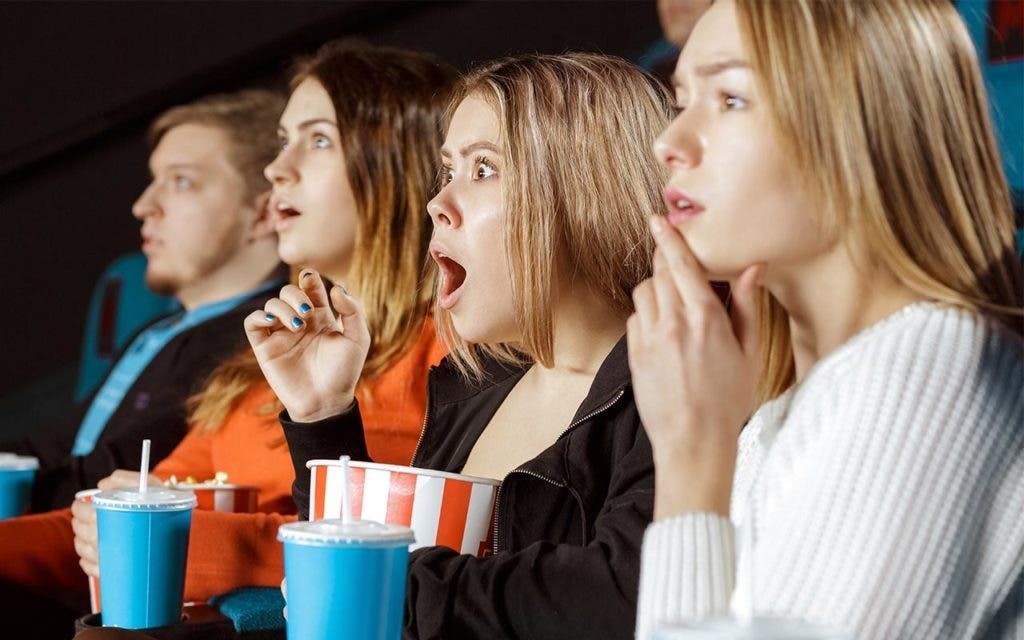 If you care about movies and money, you know theater tickets would get a terrible rating on Rotten Tomatoes.
Movie tickets are simply overpriced, and the cash spent on concessions is enough to make you forfeit films forever. So in the spirit of awards season, I'm filling you in on how to score discounts and deals at a theater near you. The movies are so much more magical when you aren't forking over full price for tickets.
Also this week, I'm sharing how you can get free Shake Shack, why you shouldn't be afraid of investing in yourself and which designer is offering some major deals.
Steal of the week
The steal: Movies. You don't have to spend like a Hollywood heavyweight to watch this year's must-see flicks.
What you need to know:
Check out the subscription service MoviePass. For a monthly fee (varies by location), you can pick a plan based on how many flicks you see a month, and then pay a flat fee. For the lowest-tier plan — which consists of two movies per month — costs range from $14.99 to $20.99, while the priciest plan — which includes unlimited movies per month (restricted to one movie per day) — varies from $39.99 to $49.99. Nearly all major movie theaters accept MoviePass, but you'll need an iPhone or Android to use it.
Skip the concessions. Seriously, just skip it. A small soda should not cost you $7. If you can't live without your bucket of buttered popcorn, look into your go-to theater's loyalty program. Many offer rewards like discounts on snacks.
See if your local warehouse club offers deals on movie theater tickers when buying in bulk; many do! Currently on sale at Costco is a 10-pack of AMC tickets for $89.99, and a four-pack of Regal movie tickets starting at $35.99, among many others.
Check out what discounts you're already eligible for. Many movie theater chains offer special deals for students and seniors. If you're an AAA member, you can score up to 40 percent off tickets at AMC, Bow Tie Cinemas, Showcase (National Amusements) and Regal.
Bottom line: The box office shouldn't make you go broke. Now go see "La La Land," stat!
RATE SEARCH: Find the right rewards credit card for you, today.
Where to save this week
On your nightly glass of milk (maybe)
Got milk? You might be entitled to some moo-lah.
Thanks to a settlement in a large class-action lawsuit, if you bought milk or other dairy products while a resident in a number of states anytime between now and 2003, you might be eligible for cash benefits! Just head to BoughtMilk.com to answer a few quick questions, and milk this settlement for all it's worth. The form must be filled out before Jan. 31 to ensure your cash payment.
Check out the states that qualify for the settlement, as well as more info, here.
On a special treat for yourself
New York City's winter shows for Fashion Week are quickly approaching, and I've been dreaming of designer denim and dresses.
Typically, I don't splurge on designer pieces unless it's a super special occasion.
But Ralph Lauren's End-Of-Season Sale caught my eye for its enormously deep discounts, and it's worth checking out. The brand is offering up to 65 percent off, plus an additional 40 percent off select styles with the code "EXTRA40." The sale ends Feb. 1, so get your fashion fix fast.
On your cheat meal
If you get a good deal, the calories don't count … right?
Shake Shack is offering a single ShackBurger for free when you download their app and enter the code "shackappy." The deal ends Feb. 28 and is redeemable at any U.S. location aside from airports, stadiums and ballparks.
P.S. Last week, I filled my newsletter subscribers in on how they can score savings while shopping online. Don't miss out on exclusive savings tips! Subscribe here.
RATE SEARCH: Shop today for the best credit cards from our partners.
My savings story
I've got my mojo back.
Last week, I came clean about the slump I was with my New Year's resolutions. I was slacking on all fronts — saving, working out … and eating healthy.
After a brief pity party and a little bit of procrastinating, I'm back on track. One thing I've noticed, though, is the big bite all those healthy groceries are taking out of my budget.
That's so not an excuse to go back to eating cheap, processed foods ridden with salt and sugar. I'm a firm believer that one of the best uses of your money is investing in yourself, whether that be on healthy foods or your favorite workout class. And yes, the occasional dollar slice of buffalo chicken pizza (a girl's gotta live a little).
You can spend on the things that make you feel healthy and strong while still scoring savings. A few quick tips:
Seek out chains you know consistently offer deep discounts on produce, (I'm totally Team Trader Joe's).
Swap name-brand for generic.
Know the correct storage spots for your fresh food to avoid waste.
You can read more about how to eat healthy without forking over a fortune here.
You don't need to compromise your goals — like healthy eating, working out or traveling — in order to save money. You can do both. It's about living your best life and reaching your best self just for a little less!
#Relatable
RATE SEARCH: Find a low-rate credit card today.