Frugal ways to get fit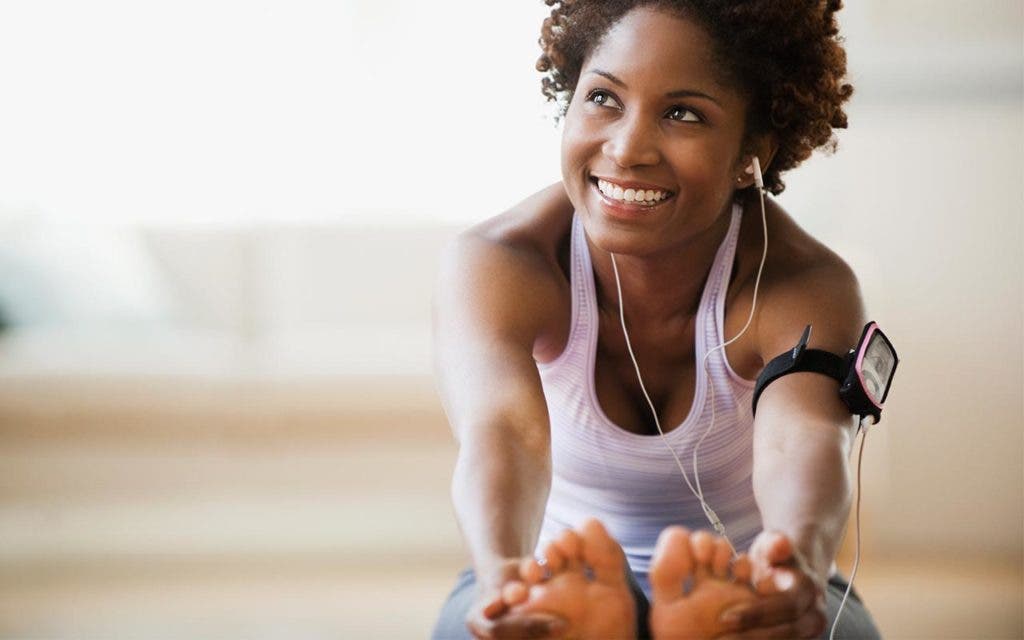 Being frugal and fit can really make you break a sweat.
It's totally possible to work out this winter without a pricey gym membership. You can stretch more than just your hamstrings this January — stretch your money, too. Slim down without giving your wallet a workout, and this week, I show you how.
Also, find out how a trip to the Virgin Islands can really pay off, why one slice of a certain pizza is probably way outside your budget and what savings challenge I'm taking on in January.
Steal of the week
The steal: Gym memberships. Flex some financial muscle this month by saving more when it comes to your fitness routine.
When is it? Gym memberships are typically cheapest in January, as well as toward the end of any month, when fitness clubs might need to boost their monthly sales quotas, according to Consumer Reports. Another good time to save on your beach bod? Summer, when gyms tend to slash prices. But you can still save year-round!
What else do I need to know? Here are some easy ways to start toning up without spending a ton:
Check out discount gym chains, like Planet Fitness, Gold's Gym and 24 Hour Fitness. They might not have steam rooms or saunas, but they'll give you everything you need to break a sweat.
 Many retail store chains offer free classes to get fitness junkies in their stores. Athleta locations often offer free fitness classes, and Lululemon often has free in-store yoga sessions. Nike + Run Club is also an awesome (and free) option if want to get your cardio fix.
Take advantage of gyms' free trial runs. Many gyms offer monthlong trial periods for free. Just be sure to cancel at the end of your trial!
Check your health insurance plan. Since it's cheaper for them if you're healthy, many insurers offer incentives like gym membership reimbursements or other discounts.
Bottom line: Be frugal when it comes to your fitness. Those six-pack abs don't have to cost you a fortune!
RATE SEARCH: Find the right rewards credit card for you, today.
Where to save this week
On your beach getaway
There's nothing better than a beach vacay, right? Actually, there is: getting paid for your beach getaway.
In celebration of the 100th anniversary of the U.S. taking control of the Virgin Islands, they're hooking you up with $300 in spending credits if you book before October of this year. However, the credits reportedly can be spent only on designated sites and activities, like museums and food tours.
Check out the hotels and resorts where you can snag credits for booking.
With these fun monthly savings challenges
I love a good challenge.
This year, I'm taking on 12 challenges (one each month) in an effort to boost my savings and nix bad spending habits … and you should, too!
Check out which monthly savings challenges I'm tackling this year here, and commit to taking them on with me.
P.S. Last week, I filled my subscribers in on what they should do if a Christmas toy breaks. Don't miss out on exclusive savings tips! Subscribe here.
Where you won't save this week
My love for pizza runs as deep as a Chicago slice.
However, I definitely wouldn't fork over $2,000 for a piece of pie. But apparently some people will.
Industry Kitchen in New York City is selling a $2,000 pizza with 24-karat gold leaves, foie gras, truffles and caviar as toppings. That's one pricey pizza.
My savings story
You've probably already figured out that beer and booze can break your budget if you're not careful. A night out with friends is all fun and games until the bill comes, and you realize all those cocktails aren't cheap.
This month, I'm participating in a growing trend called Dry January, during which you abstain from drinking alcohol for the entire month. The movement has gained traction with health nuts and boozers alike; people often use it as an opportunity to detox after all those spiked eggnogs and glasses of Champagne.
While the health benefits of abstaining from alcohol are obvious, Dry January also serves as an opportunity to start the new year on good financial footing.
Commit to buckling down on booze this month and watch your money grow! Follow along with me on Twitter as I tackle this challenge, and I promise I'll try not to whine about missing my wine.
RATE SEARCH: Shop today for the best credit cards from our partners.
January deal days
The holidays aren't over! Here's a taste of this month's national deal days. Many retailers and restaurants hook you up with freebies and discounts, so be sure to mark your calendar.
Jan. 4: National Spaghetti Day.
Jan. 5: National Whipped Cream Day.
Jan. 6: National Bean Day.
Jan. 8: National Bubble Bath Day.
Jan. 11: National Milk Day.
Jan. 14: National Dress Up Your Pet Day; National Hot Pastrami Sandwich Day.
Jan. 15: National Strawberry Ice Cream Day.
Jan. 16: Martin Luther King Jr. Day.
Jan. 26: National Green Juice Day; National Peanut Brittle Day.
Jan. 27: National Chocolate Cake Day.
Jan. 28: National Blueberry Pancake Day.
Jan. 30: National Croissant Day.
#Relatable
RATE SEARCH: Find a low-rate credit card today.