Frugal ways to get Fashion Week-worthy looks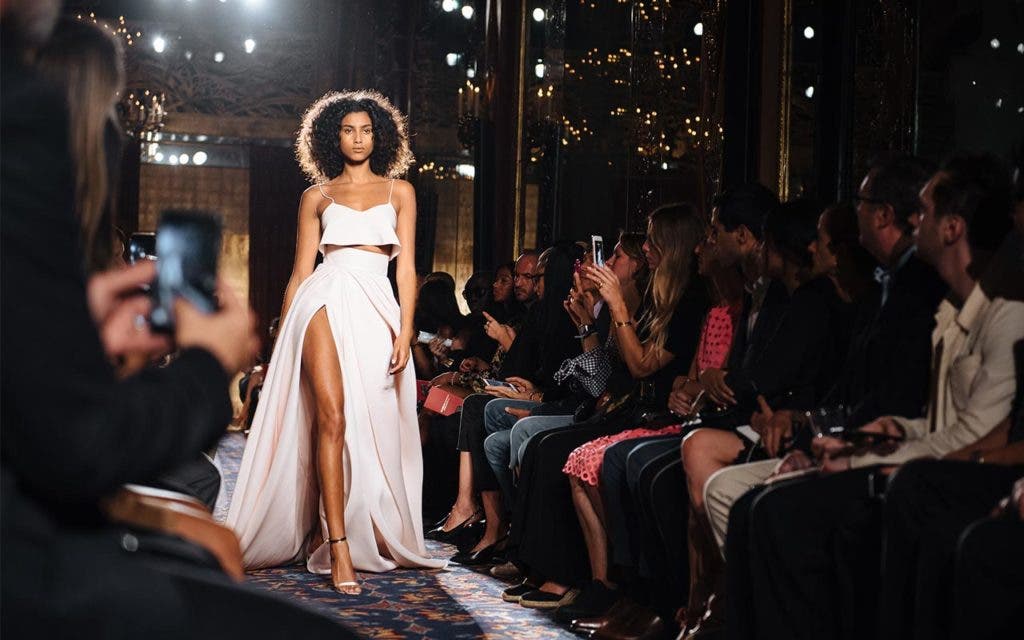 For the past few days, New York Fashion Week has transformed the streets of Manhattan from sludge-filled slabs of cement to makeshift runways for style stars who have flocked to the city for the biggest fashion shows of the season.
Now, more than ever, I've got fashion on my mind, and am fighting the urge to blow my paycheck on some fresh new threads.
The devil might wear Prada, but that doesn't mean you have to spend a sinful amount of money on fashion.
This week, I tell you how.
Also, I'm giving you a sneak peek of the best sales to hit store shelves for Presidents Day weekend, what freebie you can score every Saturday in February and where you can find one really pricey cup of coffee.
Steal of the week
The steal: Fashion. Whether you're gunning for your office's Best Dressed Award or just want an Insta-worthy #OOTD, everyone likes to look their best. Fashion, meet frugal.
When it's going down: Looking fly doesn't take a holiday! However, New York Fashion Week just finished, leaving fashionistas drooling over denim and lusting over lace now more than ever.
What else do I need to know? Here's how to get thrifty with your threads:
Rent the Runway: For all my ladies who love labels, check out Rent the Runway. It's like having a library card for designer clothes. You can either pay to rent for a specific date or pay for an unlimited subscription. When your rental is over, return for free and the company takes care of the dry cleaning! I love Rent the Runway for big occasions when I want to wear something special but don't want to splurge on something I'll wear once.
Save on-trend, splurge on classics: "Fast fashion" stores like Zara and H&M often get a bad rap for having low-quality clothes. But they shouldn't. Trends don't last forever (when was the last time you whipped out your Juicy tracksuit?), so why should you spend major money on clothes you'll be wearing for one or two seasons? Stay on-trend without blowing all your cash by shopping for affordable trend pieces at stores like Zara and H&M, and then splurge for higher-quality, classic clothes and accessories.
Flash sites: Flash sales aren't just for cheap airfare! Many flash sales sites offer deals on designer clothes as well. Gilt is a popular flash sale site, offering designer brands regularly for up to 70 percent off retail, with most sales lasting only 36 hours. HauteLook is another great flash sale site, with designer labels also offered at low prices for a limited time.
Bottom line: Saving looks good on everyone. Get a fashion-forward wardrobe even Miranda Priestly would approve of, without breaking your budget.
Where to save this week
At Presidents Day sales
Presidents Day (Feb. 20) is much more than an extended three-day weekend. It's also the perfect excuse to beat the winter blues with a shopping spree, thanks to the deep discounts offered by tons of retailers on the holiday.
DealNews predicts tech stores — like Best Buy, Microsoft and HP — will hold aggressive sales and that other deeply discounted categories will include kitchenware, appliances, mattresses, outerwear and boots.
Here are some of the sales happening this holiday weekend that already have been announced by retailers. I'll post more Presidents Day sales on the blog later this week, so stay tuned!
Overstock.com: Offering major discounts across several categories, including up to an extra 20 percent off area rugs, an extra 15 percent off furniture and an extra 15 percent off lighting and ceiling fans.
Best Buy: Featuring up to 35 percent off major appliances, like refrigerators, washers and dryers.
Target: Offering up to 30 percent off home, patio and furniture items.
On a sweet treat
Forget the fact that no one really knows what a Slurpee is made of. … If it's for free, why not?
Every Saturday in February, you can score a free small Slurpee at participating 7-Eleven locations, just by downloading the chain's app. Your beach body can wait, but your cravings can't!
P.S.: As if all that sugar isn't enough, last week I filled in my subscribers on how they can score a free doughnut from Krispy Kreme. Don't miss out on exclusive savings tips! Subscribe here.
RATE SEARCH: Find the right rewards credit card for you, today.
Where you won't save this week
On this crazy expensive cup of Joe
You already know your caffeine fix isn't free. But one java house is brewing up some major commotion for its pricey coffee.
The most expensive coffee in the U.S. can now be found in New York City (because duh) for $18. Extraction Lab, located in Brooklyn, is responsible for serving up the expensive caffeine. The Ethiopian Arabica coffee is reportedly made with a high-tech machine called Steampunk, priced at a whopping $7,000.
So now you can feel a little less guilty about your daily trip to Starbucks.
My savings story
After a lot of yuca and a little bit of rum, I'm back from my frugal adventure in Havana!
I spent weeks scouring for cheap things to do in Cuba's colorful city and snagged cheap airfare. As a result, I had an amazing adventure without ruining my bank account, proving that even penny pinchers can afford to globe-trot.
My biggest takeaways?
Havana is the perfect place for frugal foodies.
Convertible cars look way cooler in hot pink.
Cuban cigars are not meant to be inhaled.
In all seriousness, though, my trip really tested my budgeting skills. (Remember, U.S.-backed debit and credit cards don't work there, so once you're out of cash, that's it.) It also forced me to find fun yet frugal things to do and made me appreciate Manhattan's clean and crisp tap water so much more.
If a trip to Havana is on your bucket list, check out my Frugal City Guide. I've highlighted the best places to eat and play if you're on a budget. Enjoy!
#Relatable
RATE SEARCH: Find a low-rate credit card today.