Frugal Galentine's Day party ideas you'll love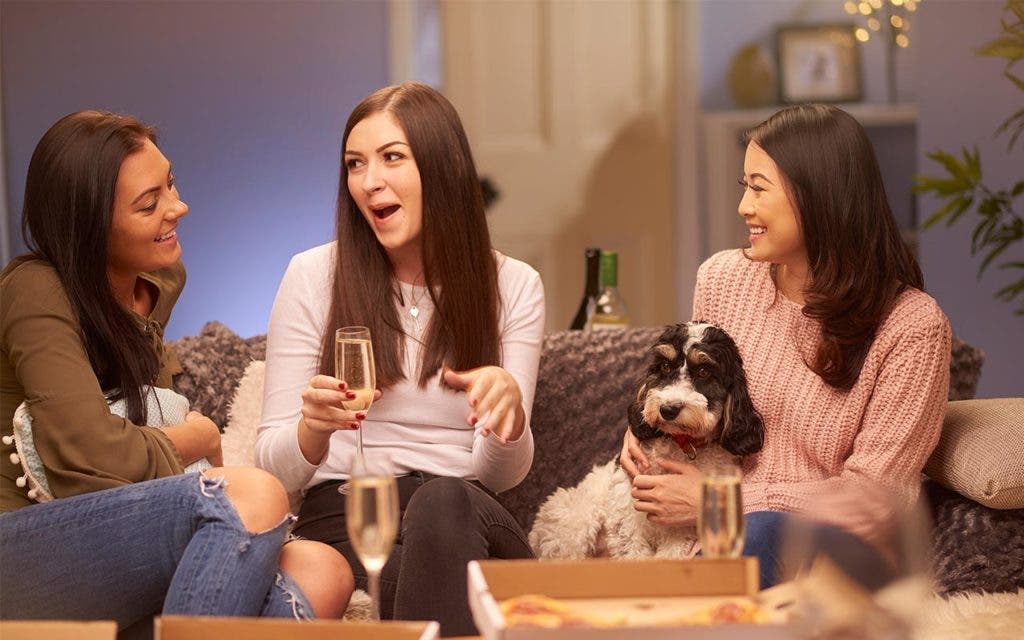 This week, everything's coming up roses.
My cold, New Yorker heart melts a little this time of year. How can you not love life when there are red roses and heart-shaped candies in every store window? At the risk of sounding mushy, I feel like showering everyone that has a spot in my heart — from my mom to my bestie — with love this Valentine's Day.
So this week, I'm sharing how you can throw a frugal Galentine's Day party your squad will really fall head over heels for. Also, see which affordable Valentine's Day presents I'm swooning over and why your relationship status shouldn't make you stress over your finances.
Steal of the week
The steal: Galentine's Day! Aka, the day to celebrate the true loves of your life — your gal pals. Take a cue from Destiny's Child and leave your man at home.
When is it? Fun fact: The idea of Galentine's Day came from Leslie Knope, the hero of the popular series "Parks and Recreation." Now, the holiday is celebrated by #GirlSquads from coast to coast. Whether you're flying solo or happily hitched, do you really need an excuse to shower your fave ladies with some love?
What you need to know: Throw an Insta-worthy Galentine's Day without breaking your budget. Here's how to have fun frugally, along with a few theme ideas:
Send a pretty Evite! It's classier than a simple text but still free! Evite.com has an array of Valentine's Day-themed ones.
Keep the decor simple and hit up the Dollar Store. Or, make decorations yourself! I love this easy-to-make, XOXO painted tablecloth (directions here), and these lipstick-stained balloons.
Make it a pajama party consisting of a DIY spa night! Have everyone bring ingredients for one facial mask or hair mask, and bring your favorite nail color. Most DIY beauty treatments can be whipped up with the items in your fridge, so you'll be spending next to nothing. Check out fun face masks to make here.
Have a Guilty Pleasure Galentine's Party, complete with all the things you hate that you love. Binge-watch your favorite guilty-pleasure movies and indulge in all the cheap, fast food you want!
Instead of giving gifts to all of your gal pals, have a "Secret Santa" style present swap. Pick a name from a hat and buy one gift for one friend.
Instead of a dinner party, opt for a Galentine's Day brunch! Serving up pancakes and waffles is way more cost-efficient than steak or chicken. Make a big pitcher of this pink strawberry sangria to stay on theme.
Bottom line: You're a heartbreaker, not a budget breaker. Keep it that way.
Where to save this week
On last-minute gifts for all your loves
Present procrastinators, I feel you.
It's hard enough to put a price tag on the (current) love of your life, whether it's your significant other or bestie, and it's even harder when you're on a shoestring budget.
That's why I scoured the most popular drugstore chains for affordable gifts perfect for Valentine's Day! Because when you need something in a pinch, you don't have time to drive all over town or face the department store crowds.
Check out my fave goodies from Walgreens, CVS and Rite Aid here.
On gifts for yourself
Call it a coincidence, but Valentine's Day happens to fall on Treat Yo'self Tuesday this year! Do you really need another excuse to indulge in feel-good goodies in celebration of the holiday?
If you're single this Valentine's Day, don't sulk. Seriously, don't. Instead, treat yourself to all of your favorite things! I found some awesome treats that will make you feel pampered, all for under $25.
P.S. Last week, I told my newsletter subscribers about a major retailer rolling out a really generous, free shipping policy. Don't miss out on exclusive savings tips! Subscribe here.
RATE SEARCH: Find the right rewards credit card for you, today.
My savings story
There are so many sweet things about being single. Nobody to influence your binge-watching choices, nobody to share your takeout with and nobody else's problems to stress over.
Not going to sugarcoat it, though. There are some not-so-sweet aspects of flying solo, like having more worries over your financial situation.
A study from Northwestern Mutual found that singles suffer from significantly higher levels of financial anxiety. The findings really aren't too surprising. If you're married, you might split the burden of bills with your SO. But when you're single, you might be facing all your financial fears by yourself.
There's no need to start scrambling to swipe through every dating app you can download, though. There are easy steps you can take to make yourself feel more financially secure in a flash. Establish an emergency fund, set a budget (and actually stick to it) and pay off your credit cards in full every month.
List of things I love
In celebration of the sweetest holiday of the year, I'm reflecting on all the fun, financial things I love:
That feeling when the direct deposit hits.
Splurging on something I know I can afford, and something I know I deserve.
That feeling you get when a sale is so good, it should be a crime.
Free shipping.
Free food.
Free anything, really.
Peeking at the number in your savings account and seeing all the progress you've made.
When your rent check processes and you still have enough left over to have a really good weekend.
Treat Yo'self Tuesdays.
Finding cash in the pocket of a coat you haven't worn in forever.
#Relatable
RATE SEARCH: Find a low-rate credit card today.