Deal alert: Mother's Day sales from Coach, Zales, Kay and more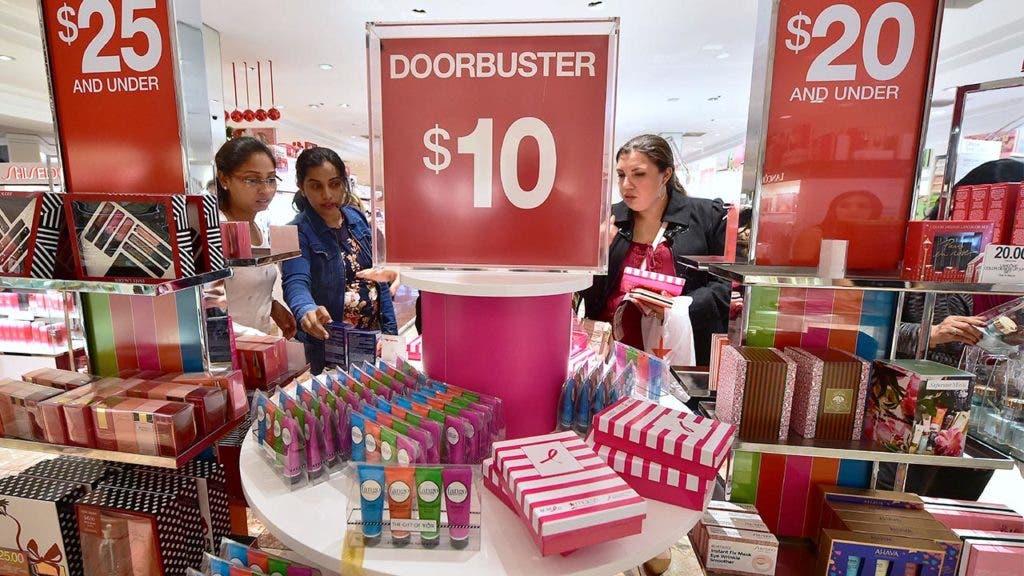 Your mom probably taught you how long leftovers last, why you should ALWAYS bring a jacket and also how to spot a good sale.
And FYI, Mother's Day is this Sunday, May 14.
Make your mother proud this Mother's Day by snagging one of these deep discounts on a last-minute gift! She deserves it.
Clothes, shoes and bags
Kohl's: Take $10 off your Mother's Day purchase of $50 or more, on select styles, with the promo code MOMSDAY10. Deal ends May 14.
Macy's: Offering an extra 20 percent, 15 percent or 10 percent off — as well as free shipping with a $49 purchase — now through May 10. Just enter the promo code MOM.
Coach: Currently take 30 percent off select gifts for Mother's Day with the code MOM17.
Michael Kors: Snag 25 percent off select styles for their Mother's Day Event, now through May 16.
Barney's Warehouse: Offering up to an extra 60 percent off select Mother's Day styles and gifts, now through May 14.
Eddie Bauer: Snag 40 percent off all women's styles (and 30 percent off everything else), now through May 14.
Target: Offering buy one, get one 50 percent off select women's dresses and shoes, now through May 13.
Vera Bradley: Take 25 percent off select, full-priced wallets and wristlets, now through May 14.
Dick's Sporting Goods: Currently offering a slew of Mother's Day deals, including up 40 percent off select women's apparel, up to 50 percent off select tech and accessories, up to 50 percent off select golf and up to 40 percent off select outdoor gear. You'll earn a $10 Dick's Cash Code when you spend $50 and pick up in-store.
Overstock.com: Offering a slew of discounts for its Mother's Day Event, including an extra 20 percent off jewelry, clothing and handbags, as well as an extra 10 percent off decorative accessories and an extra 15 percent off area rugs. Discounts valid until May 11, (decorative accessories until May 15).
Jewelry
Kay Jewelers: As part of their Mother's Day Guest Appreciation Event, Kay is offering 30 percent off everything, now through May 14.
Zales: Take 30 percent to 50 percent off everything, now through May 14.
Flowers and sweets
Fruit Bouquets: Offering 15 percent off Mother's Day fruit gifts with the promo code MDAYLOVE, now through May 15.
Harry & David: Snag a $10 Bonus Gift Card for every $50 purchased in eGift Cards, now through May 14.
Sendflowers.com: Currently offering 25 percent off every order. If ordering by phone, just say SF25OFF.
Looking for more deals? Follow me on Facebook and sign up for my newsletter!