Average cost of wedding reaches a new high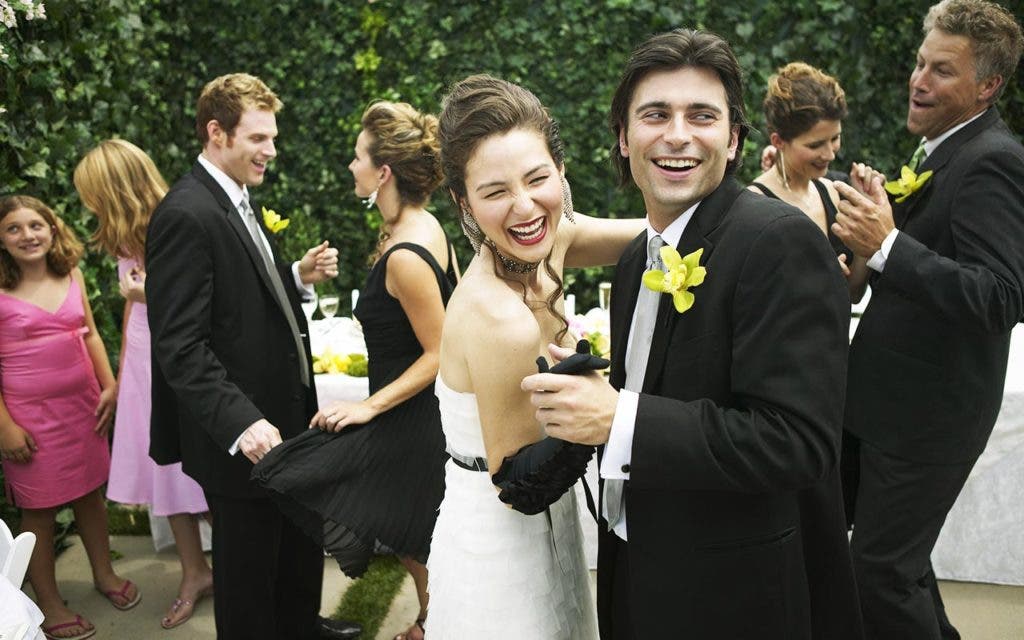 All you need is love, right? Too bad it doesn't come cheap.
The average cost of a wedding skyrocketed last year, according to The Knot's 2016 Real Wedding Study, released Thursday. In 2016, the average cost of a wedding reached an all-time high at $35,329, up from 2015's average of $32,641.
However, wedding bells were significantly more expensive in some regions compared to others.
RATE SEARCH: Find the right rewards credit card for you, today.
If you plan on saying "I do" in a New York minute, you better be prepared for some hefty price tags. The study, which surveyed nearly 13,000 U.S. couples married in 2016, found that four out the five priciest places to get married in 2016 were in the New York/Tri-State area. Manhattan claimed the top spot with an average cost of $78,464, followed by Long Island and north/central New Jersey.
Couples in southern states, take heart.
Southern and western states touted significantly more affordable weddings. Last year, Arkansas was the most affordable place to wed with an average cost of $19,522, followed by Utah, Montana and west Texas.
RATE SEARCH: If you're set on an expensive wedding, let a personal loan help cover the costs.
The Knot's study also found that couples are spending more per guest. While the average cost of weddings climbed last year, the number of guests per wedding plummeted. So instead of groaning at yet another wedding invite, get excited at the prospect of being wined and dined.
"Wedding spend continues to rise, but at the same time, guest lists are shrinking as couples spend more per guest to create an unforgettable experience for those closest to them," said Kellie Gould, editor in chief of The Knot. "Couples are also using their wedding day to make their first big statement as a couple. From invitations to the reception band, couples are spending more to put their personal stamp on every detail."
For brides on a budget, here are some heartbreaking stats: Last year's average spend on engagement rings climbed to $6,163, while the average spend on a wedding dress also increased to $1,564.
Here's the thing, though, you don't have to spend a heartbreaking amount on your wedding!
RATE SEARCH: Compare personal loans on Bankrate today.
In fact, you shouldn't. Save money by strategically planning your wedding and paying attention to the little details. To avoid looking cheap, don't skimp on a few key elements (like using unprofessional vendors or offering cheap party favors).
If you're strapped for cash, little things like using local and in-season florals, having your wedding during shoulder seasons and re-thinking the traditional dinner reception can make a big difference when it comes to your budget.
Read more about how to pull of an affordable wedding without looking cheap here.
RATE SEARCH: Find a low-rate credit card today.