Cashing in on Hatchimals, this year's Christmas toy craze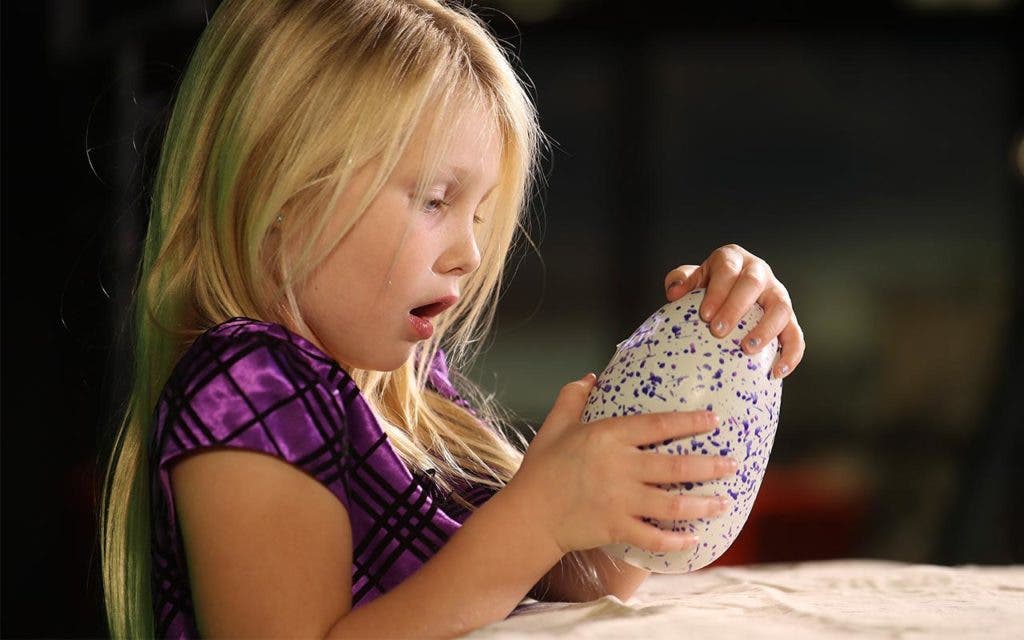 Jerias Slom rushed to the stores on Black Friday, just like millions of others around the country. But she wasn't just out to spend money on lavish gifts for family and friends. She was out to make money.
Slom is cashing in on this year's hottest toy, Hatchimals. The interactive egg, which has been flying off store shelves since October, originally cost around $50 or $60. Now, as parents become frenzied and desperate to deliver on promises from Santa, Slom is fetching hundreds for the plush toys.
RATE SEARCH: Find the right rewards credit card for you, today.
"Usually when it comes to figuring out what the hottest toy is, (I figure it out) just by researching what sells out fast and the demand," Slom says. "EBay usually sells hot items fast, so when you see a trend, you just pick up on it and run to the stores.
"I would also say the benefits of reselling are obvious. You make extra money to live off of. Some people, it's just extra spending money and for some — like me — it's how we make a living."
Whether it's a Tickle Me Elmo, Tamagotchi or a Furby, the hottest toy of the holiday season typically elicits a type of frenzied panic many parents know all too well. Moms and dads everywhere go to extreme financial lengths to get their hands on popular, sold-out toys, and savvy shoppers know that. And are ready to turn a quick profit.
This year, Hatchimals is the hot product that has parents in a tizzy. The interactive toy consists of an egg, which then "hatches" into a creature; either a Penguala, Draggle, Burtle, Owlicorn, or Bearakeet. The toys—which are sold out at most retailers—have been offered at Target, Toys R Us, Wal-Mart and Kmart.
Despite a disclaimer on the Hatchimals website, which says it does not support "inflated prices from non-authorized resellers," people around the country are cashing in on the creature craze. On eBay earlier this week, there were 27 bids on a $175 Hatchimals Penguala and 28 bids on a $172 Hatchimals Owlicorn.
Ashley Henning, a mother of two daughters ages 4 and 9, bought two Hatchimals the day they went on sale, in October. She paid $60 for each one, and has watched the frenzy of re-selling unfold online.
"I would never pay the crazy costs they are going for now," says Henning, who lives in Wayne, Illinois. "I normally hate people who buy toys and sell them for insane prices because some people can't spend that on one toy. It makes the holidays sad to me."
Facebook groups have been created for the purpose of offering up Hatchimals for high prices. One public group, in which Slom is an Admin, has garnered over 1,000 members, and features post after post of Hatchimal owners selling their toys for high prices. The group has strict rules in place, like being polite to one another, no spam and no stock photos; Hatchimals listed for sale must have your Facebook name and date in the picture.
The group even features Hatchimal "raffles" in which the seller picks an amount of numbers (like one through 10), with each number costing a certain amount in order to be entered. If you don't win the raffle you won't get your money back, but for some, it's worth the chance of snagging a Hatchimal.
The last rule in the Facebook group, though, is meant to really resonate with Hatchimal buyers and sellers.
"Lastly, have fun," the rule reads. "This is supposed to be a fun place for us all to find Hatchimals we're on the hunt for! Sore losers will be warned…This is not meant to sound harsh, we just want to ensure a good experience for every member of the group. Now, even if you're just browsing, enjoy yourself, have a good time and potentially make a friend or two!"
For Slom, who works in advertising in Portland, Ore., part of her strategy also includes enlisting the help of a few alert websites, like Zoolert, so she knows when the toys are in-stock online. She is strategic about her re-selling.
Slom, so far, has re-sold a total of eight Hatchimals, two locally and six online. While the price of each model varies, she typically paid between $50 and $80 per Hatchimal, and re-sold them for around $140 each. For the Owlicorn, Slom says she re-sold it for around $220 since it was really hard to find.
Slom tries to be fair when it comes to the pricing of her Hatchimals.
"I try not to overcharge too much, just for my time and effort," Slom says. "I don't want to rob parents from giving their kids a good Christmas."
RATE SEARCH: Find a low-rate credit card today.