Budget-friendly beauty tips from my BFF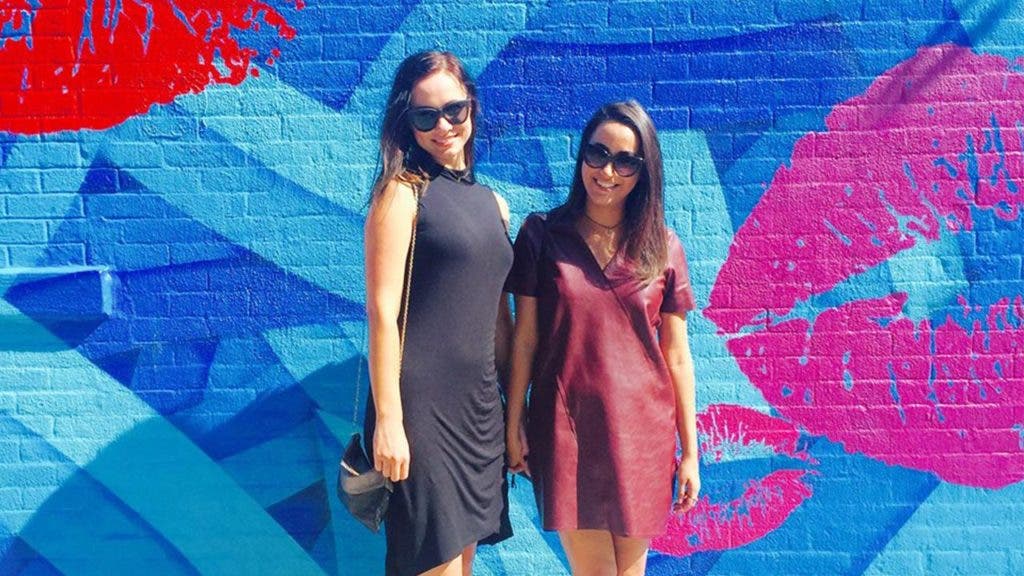 Friendships are priceless. They're also great for sharing secrets. When it comes to this, my BFF Helene is the absolute best.
Her secrets are less scandalous and more "smoky eye." Between running her own beauty blog and watching hours of influencers do their thing with bronzer and blush, she knows the ins and outs of cutting costs and still looking your best. So, in celebration of National Best Friend Day on June 8, my BFF is taking over my blog and filling you in on all her secrets about how to get beautiful on a budget.
Budget beauty from my BFF
There's something about walking through the makeup and skincare aisles that makes me completely forget my budget.
Maybe it's the clouds of perfume getting to my head, or the salespeople convincing me that I NEED this new lipstick, but I tend to lose all self-control when I'm surrounded by pretty things.
But after years of obsessing over beauty blogs, watching hours of makeup gurus on YouTube, and through my own trial and error, I've found some useful ways to prevent overspending at the makeup counter.
1. Do your research
One of the worst things you can do is walk into a makeup store with no plan or research on the products you actually need.
You can sometimes find higher-quality products at the drugstore for lower prices than the expensive versions at the department store. All it takes is some digging online to keep you from wasting money on products that'll end up in the bottom of your makeup bag.
Before going to the store, make a list of the types of products you need, and check out reviews on the makeup store's website and discussion boards like MakeupAlley.com.
Also be sure to look up product reviews from bloggers and on YouTube. Just be aware that some of these people get paid to promote certain products. Some of my favorite, honest gurus to watch are Jaclyn Hill, Ingrid Nilsen, Wayne Goss and KathleenLights.
2. Find multi-use hacks
Find multiple ways to use a product to get the most bang for your buck. Cutting back on the number of products you need saves you money and cabinet space.
Some of my favorite multi-use hacks include:
Using an unscented, all-purpose cream like Cetaphil for my entire body and face.
Blending bronzer into my eye-crease as a natural transition shade.
Using the shimmery highlight in an eye shadow palette as a face highlighter.
Using lipstick as a cream blush.
3. Be a smart online shopper
If you have the self-control to shop online, sign up for email alerts from makeup stores and brands and wait to buy until your favorite products are on sale. I love using Sephora.com for products that I regularly purchase; with every online order, you get to pick three additional samples, and also earn Beauty Insider points and rewards if you're a member.
For the social media mavens, try sites like Influenster.com, where you can sign up to receive free products in exchange for an honest online review. It's so easy to do, and you literally get a box of products from well-known brands to try.
These tricks have helped me cut my spending on frivolous makeup products that end up getting tossed. In return, I've created makeup and skincare routines full of high-quality products that I love to use — all without breaking the bank!