Amazon quietly slashes free shipping minimum to $25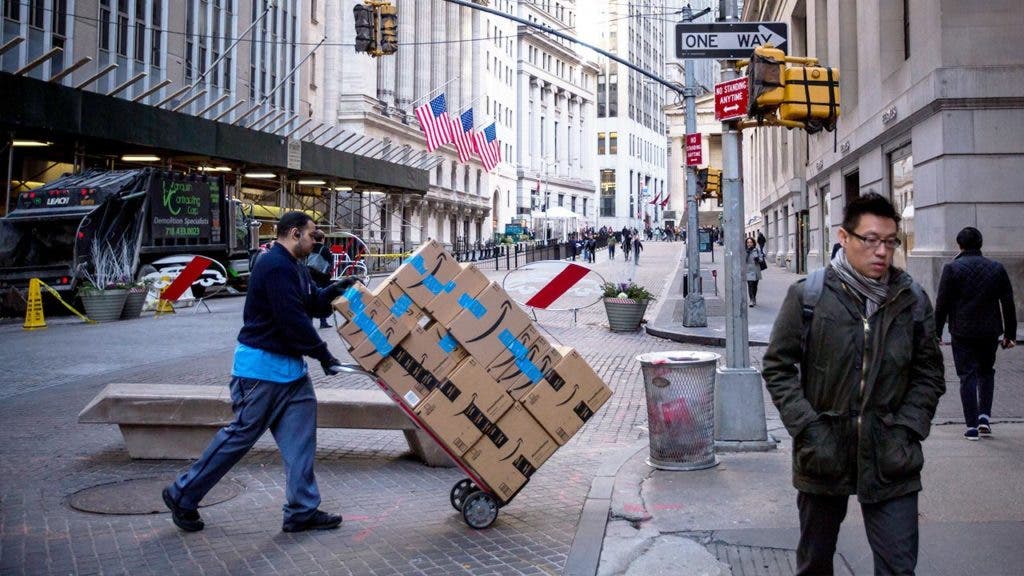 Who really rules the e-commerce world?
You do.
Proving that — yet again — consumers are reaping the benefits of the never-ending battle for e-commerce customers, Amazon has quietly slashed its minimum for free shipping from $35 to $25.
The price drop was reported by BestBlackFriday.com, which also noted that Amazon usually stays under-the-radar about its price drops. It last slashed the minimum free-shipping threshold in February, from $49 to $35.
Amazon's new $25 minimum price applies to non-Prime members, with orders arriving within five to eight business days.
As brick-and-mortar shops continue to shutter at staggering rates, online retailers like Amazon and Wal-Mart are fiercely competing for online shoppers. Amazon's latest decrease in its minimum free shipping threshold directly undercuts Wal-Mart, who rolled out free two-day shipping on purchases of $35 or more — no membership required — earlier this year.
And, just a few weeks ago, Wal-Mart announced a new Pickup Discount program that lowers prices even further for customers shopping select items; all you have to do is pick up your item at your local store (instead of having it shipping directly to your home) to receive a discount, dependent on the item.
Wal-Mart's not the only retailer rolling out new programs in order to compete — Target is trying to get in on the action too.
Earlier this week, the retailer announced to that it's testing a program called Target Restock, and plans to pilot the service this summer to people in the Minneapolis area that have a REDcard. The service is similar to Amazon Pantry, and offers next-day delivery of household essentials (like laundry detergent and paper towels) for a flat-fee. Stay tuned for more info on that service when summer hits!
Follow me on Facebook for more news on how the shipping wars affect your wallet!