3 ways to stop being perfect and start feeling empowered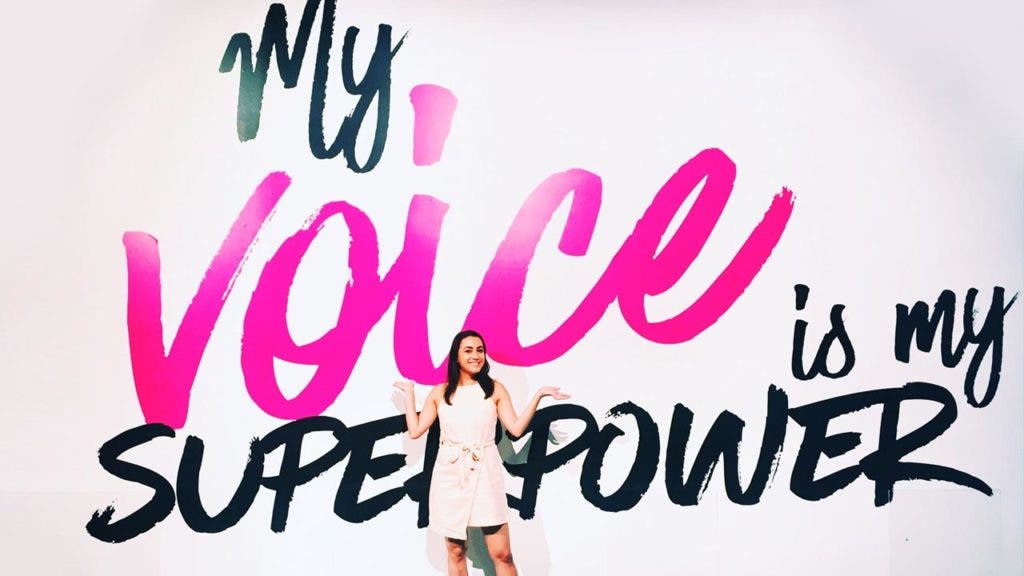 On a summer Saturday in New York, you might typically find me sprawled out in sunny Central Park, shopping the streets of Soho or brunching with bellinis.
But this past Saturday, I switched it up and instead spent the day indulging in some #realtalk with some pretty powerful women. The event was put on by Cosmopolitan magazine, a publication that definitely knows a thing or two about fun, fierce women (and how to throw a fab party).
What did I learn? A lot. Here were my major takeaways from the day; prepare to feel empowered.
1. Perfectionism is overrated
As perfect as these ladies seemed on stage, given their booming businesses, bestselling books or powerful public speaking skills it was humbling to hear them preach a common theme: imperfection.
"I call myself a reformed perfectionist," said TV journalist Gretchen Carlson. "Perfectionism can be a demon."
Kelly Osbourne — TV personality/fashion designer/woman of many talents — also emphasized that failure was an integral part of her journey to success, and that just because something doesn't happen right away at first, that doesn't mean it's never going to happen.
And, Osbourne had something to say about those perfectly curated Instagram photos that fill your feed every day.
"You're only going to be half a person —if you pretend to be the person you are on social media," Osbourne said.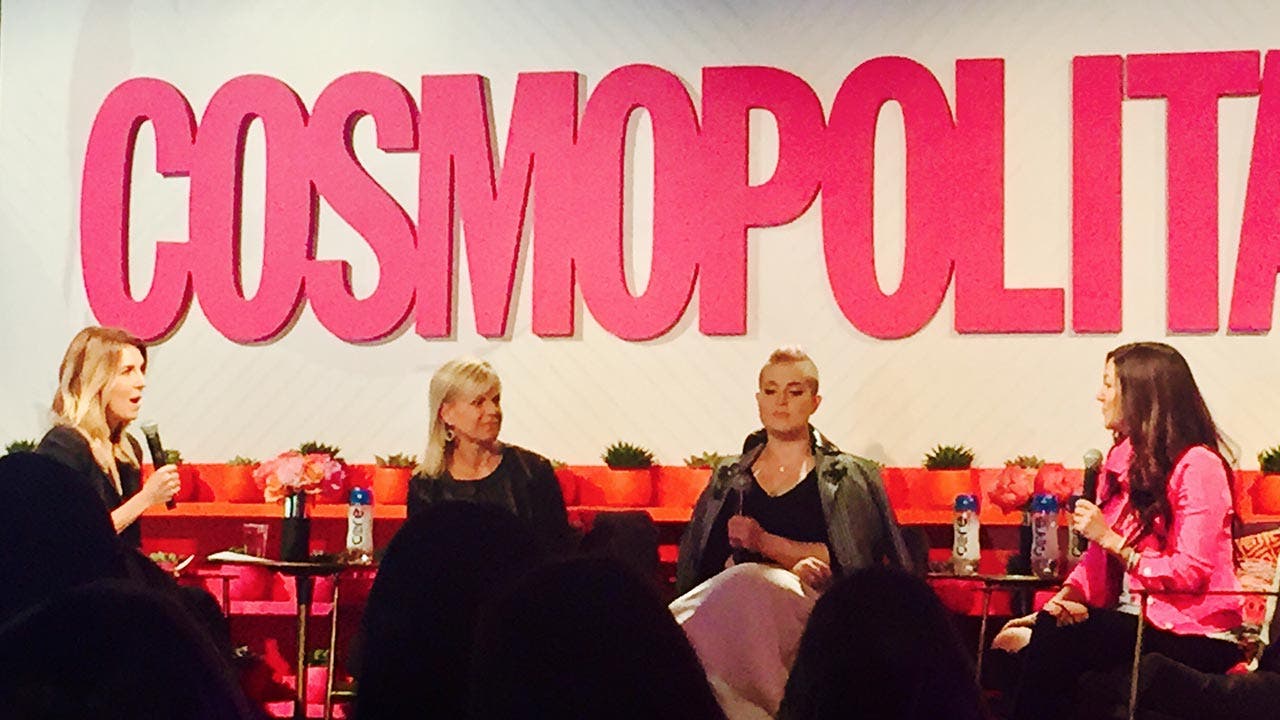 2. We need to pull each other up
Carlson sparked a tidal wave of women speaking out about sexual harassment last year after she came forward with her own accusations against Fox News founder Roger Ailes, who died last month. Though Ailes denied the allegations, he later resigned, and Fox News settled with Carlson for $20 million.
At the Cosmo event, Carlson emphasized a feeling of responsibility to speak her truth, and to be brave for the women who might be dealing with similar situations.
"My story was one woman jumping off a cliff, but we saw so many women do the same after — I hope it's contagious," Carlson said.
Osbourne also preached the idea of women having each other's backs.
"Girls have to stick up for each other," Osbourne said. "We are the only ones who know what we're going through.
One idea I loved came from another panelist, Jessica Bennett, author of "The Feminist Fight Club." She says have a "Boast B***," someone that acts as your ally in the workplace, putting the good work you do on blast and making sure you get the recognition you totally deserve. Of course, act as someone's Boast B*** in return!
Why is this needed? Because we need to get more women at the top. Like, STAT.
Cindy Whitehead — founder and CEO of the Pink Ceiling — pointed out that only 2 percent of venture capital funding goes to women, and we're not seeing women at the top.
"You need to prepare to be underestimated," Whitehead said. "Use it as the element of surprise to show up and kill them with confidence."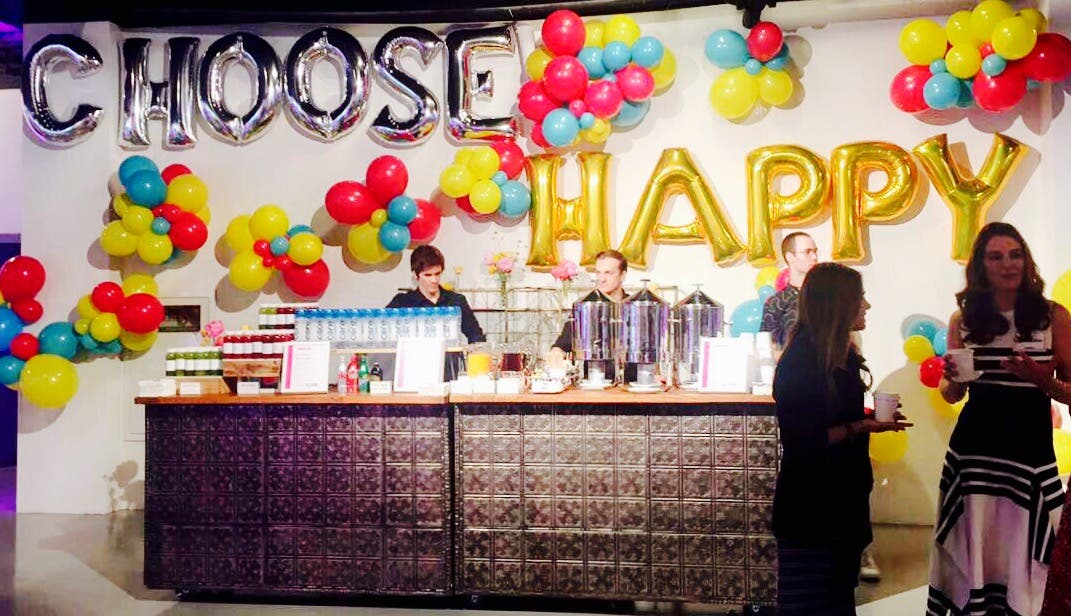 3. Set your own expectations for yourself
Expectations. We all have them, and if you're an ambitious woman, the expectations you have for yourself are likely really high.
Tiffany Dufu, author of "Drop the Ball," talked about where those expectations come from — and how to change them.
Here's how her tactic works: Think of every role you play in your life, whether it's daughter, writer, sister, best friend or girlfriend. All these roles have "invisible job descriptions," she said, adding that if you're an ambitious woman, you probably put "good" in front of that role as a default. (For example, a "good" worker).
Ask yourself, what does a "good worker" do? List that out, and then ask yourself how you know that's what a good worker does.
"No one's answers align," said Dufu. "We're not in the driver's seat of most of the expectations we set for ourselves. You can create that and make that up on your own."
Set your own expectations for the roles you play in your life, and then celebrate when you meet them. Because girl, you got this.
Feeling empowered? Me too. Follow me on Facebook to hear more stories about women crushing it in the workforce.