3 things I learned from getting 'impolite' with 4 entrepreneurs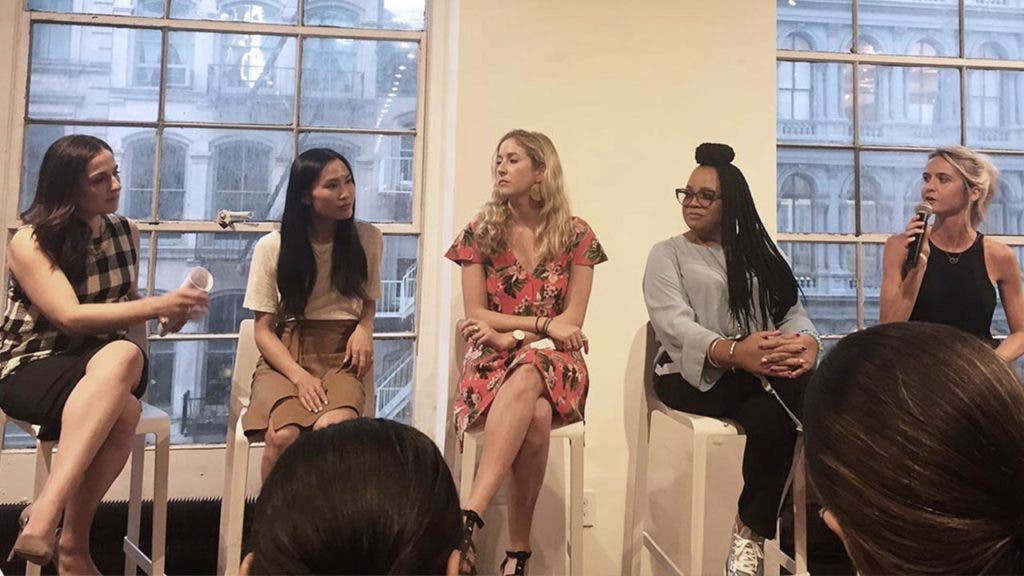 You already know that if it's free, I'm probably down.
So when I saw a Girlboss Instagram post advertising "An Impolite Conversation" about money with Sophia Amoruso," I clicked "RSVP" real quick. Not only because I love talking money (and making/spending/saving it), but also because Amoruso is the OG #Girlboss (as the founder of Nasty Gal), and if you want to learn a thing or two about building your own business, she's your girl.
At the panel / party–seriously, best combo EVER–I met inspiring young women who turned their innovative ideas into budding businesses (wine tasting yoga! pop-up florist shops!). I walked away with an urge to binge-watch "Shark Tank" and blast some Beyoncé. Who run the world?
With the rosé flowing, the flower crowns in full force and the charcuterie board demolished, it was time to talk money, honey. The entrepreneurs on the panel—which was put on by Girlboss and Mint—included Lisa Price (founder Carol's Daughter), Mackenzie Barth (co-founder of Spoon University), Nina Faulhaber (founder of ADAY) and Wing Yau (owner of WWAKE).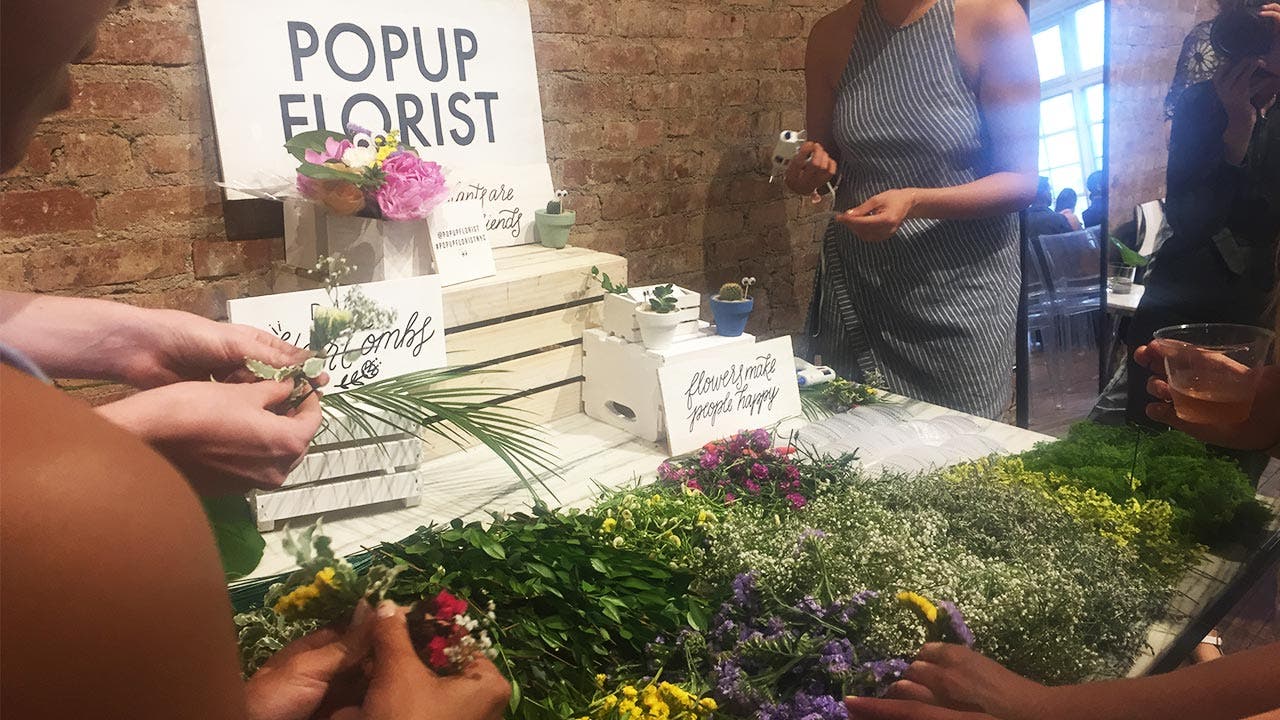 Here are three themes that emerged from the convo.
Spend responsibly
Despite raking in some major dough (Price's company, Carol's Daughter, was acquired by L'Oreal and Bach's Spoon University was just acquired by Food Network parent Scripps Networks), another constant subject during the chat was the importance of spending money responsibly.
Now, that's what I like to hear! *hand clap emoji*
Price emphasized that while giving back is really important, she never gives out a loan she knows she can't afford, and Bach explained the importance of being thoughtful when you spend money. (Take into consideration the overall impact of that purchase.)
You will feel anxious about money
Even boss babes get anxious about money! Yau admitted to feeling anxious and panicky over money for years. Even after her business began to flourish, she still felt anxiety – mostly from having responsibility for the business and the people it affects.
Money anxiety is perfectly normal; it's what puts a roof over your head and food in your mouth. But there are simple money moves you can make to stress less.
When thoughts of drowning in debt make their hearts beat a little faster (in the bad way), the emerging entrepreneurs said they try to keep in mind that money isn't everything.
"Money is a system for the business to work, but it's no longer tied to my happiness," Faulhaber said.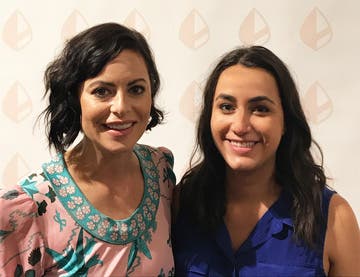 Learn how to do a lot with a little
Throughout the convo, a common theme that kept coming up was learning how to do a lot with little. The women emphasized how to be resourceful and scrappy; oftentimes, you're forced to kind of figure it out as you go. Use the resources you have, and fake it till you make it — sometimes, even after you make it.
Don't be afraid to ask for help, even from people you admire who are playing in the same space as you. Faulhaber talked about how Amoruso gave her some key pointers when she was just getting started, and that's important.
There's a quote I love: "Real queens fix each other's crowns." Remember that.
Want more tips? Follow me on Facebook!