12 retailers that reward you for recycling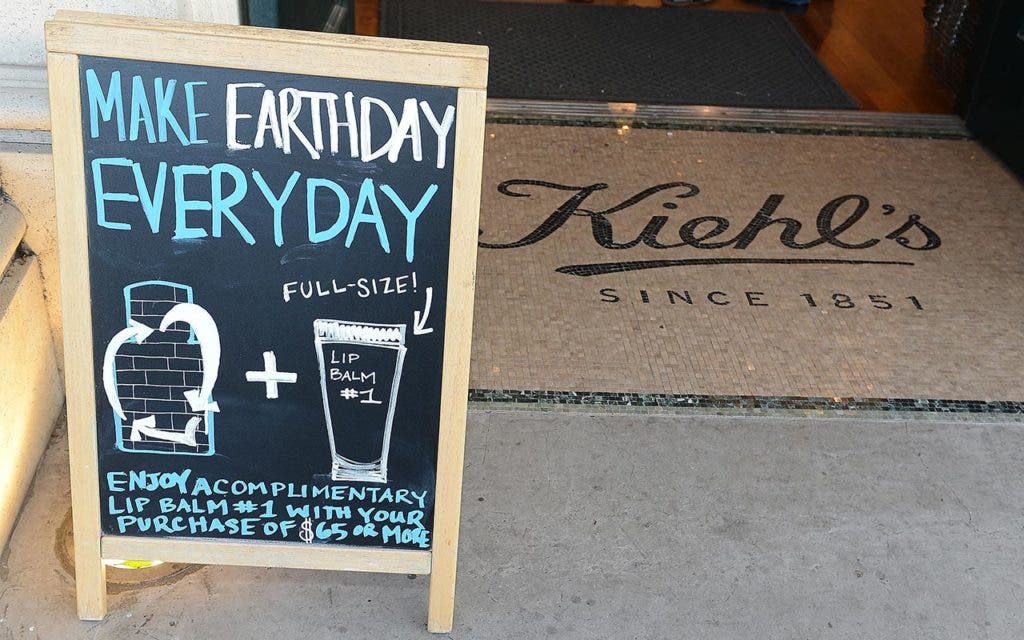 Do Mother Nature (and your wallet) a solid this Earth Day.
Many retailers offer discounts and freebies for doing the right thing with your dated denim or cleaned-out makeup containers. In honor of Earth Day on April 22, I've rounded up retailers that reward you for recycling.
Beauty
MAC
Makeup mavens, get the most of your money with the Back-to-MAC Program. Return six MAC package containers to a MAC counter or online, and you'll receive a free MAC lipstick of your choice.
LUSH
Bring back five empty, clean, black LUSH pots to a LUSH location near you, and they'll hook you up with a free Fresh Face Mask!
Kiehl's
Through its Recycle & Be Rewarded program, one empty container will earn you one stamp. Collect 10 stamps and Kiehl's will give you one travel-sized product for free.
Zoya
In celebration of Earth Day, Zoya is holding an Earth Day Exchange, allowing you to swap your old or unwanted nail polish (doesn't matter what brand!) for a fat discount on new toxin-free Zoya nail polish bottles. Use the code EARTHLUV to score the 50 percent off discount; offer is valid until May 10. Must purchase a minimum of six shades to be eligible for the discount.
Clothes
Eileen Fisher
With its Green Eileen program, bring your Eileen Fisher clothes back to a store near you (regardless of condition) and you will receive a $5 Reward Card for each recycled item.
Madewell
Do some good with your denim! Donate your old Madewell jeans to a Madewell location near you, and they'll turn them into housing insulation for communities in need, while giving you $20 off a new pair of jeans.
The North Face
Through its Clothes the Loop program, return unwanted clothing and footwear at a North Face retail or outlet store and score a $10 reward toward your next North Face purchase of $100 or more.
Levi Strauss & Co.
Drop off your unwanted clothing or shoes (regardless of brand!) at your local Levi's store for recycling, and receive a voucher for 20 percent off a single, regular-priced Levi's item in-store.
Don't forget: Stash all that cash you're saving on clothes in a high-yield savings account!
Supplies
Staples
Bring back your used ink and toner cartridges to a Staples register, and earn $2 back in Staples Rewards per recycled cartridge.
Best Buy
Score 15 percent off an HP Inkjet printer when you bring back any used printer to a Best Buy store for recycling. Also, recycle your old ink or toner cartridges at your local Best Buy and save $2 in Recycle Rewards on your next in-store purchase of $40 or more.
Office Depot / OfficeMax
Recycle your ink and toner cartridges at an Office Depot or OfficeMax store and get 200 points per recycled cartridge when you make a $10 qualifying purchase during the same month.
AutoZone
Recycle your old car battery at an AutoZone location and score a $10 AutoZone merchandise card.
Want more tips and tricks on how to save cash, fast? Follow me on Facebook!