What a credit card concierge can (and can't) do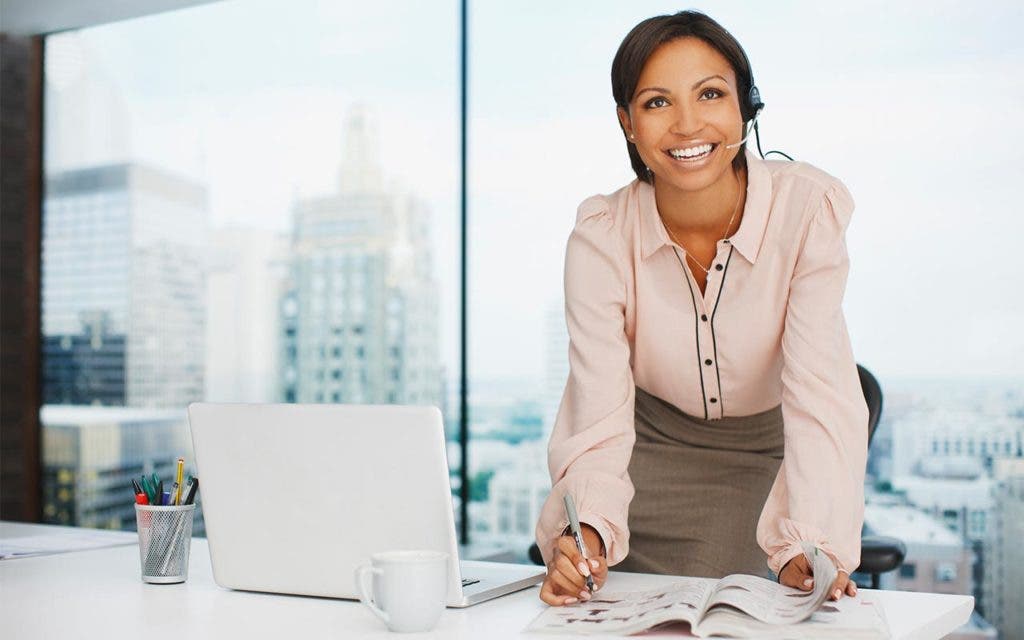 Pro tip: Concierge services offered as a perk to owning certain credit cards may be more of a personal assistant and less of an insider able to score hard-to-find tickets or a reservation at that hot new restaurant.
I reached this disappointing conclusion a few weeks back when my wife asked me to buy some concert tickets. The concierge attempted to secure tickets for me in the same manner I had tried minutes earlier — through Ticketmaster's website.
We both failed, but I was left puzzled. Don't these services have special access? Can't they push themselves to the front of the line?
CARD SEARCH: Look for a rewards card with a great bonus — and fly somewhere warm for free.
In my experience, at least, the answer is decidedly mixed. The focus of concierge services is to save you time and perhaps a little bit of hassle, not to perform magic tricks.
"With the concierge service, they're doing the work that you don't have to do," says Beverly Harzog, a credit card expert and author of "The Debt Escape Plan." "They might have some suggestions, too."
I don't really need a social secretary, but there are a number of people who champion concierge services (especially for the weird things they will do for you), so I decided to give two such services another try to see what I was missing. Here's what happened.
Which cards have concierge services?
Concierge services are popular perks included on a number of premium rewards cards, like the Chase Sapphire Reserve card. But they're also available on some plain vanilla cards, as well.
My no-frills Citi Diamond Preferred card offers no rewards and charges no annual fee. And yet I still get access to the Citi Concierge service.
Check the benefits offered by your credit card. Even if you don't pay an annual fee, you might be surprised at the perks available to you.
Trying for dinner reservations
Earlier this week, I called the concierge services affiliated with my Sapphire Reserve and Diamond Preferred credit cards and made similar requests: Reservations at a trendy restaurant on the Saturday before Valentine's Day and research on the best mountain bikes for women. My wife's birthday is next month, and she's asked for a new bike.
I picked separate restaurants for this test (which, upon reflection, may have been a mistake), but both showed no available seats within a 2.5-hour window of my preferred reservation time when I searched availability on OpenTable.
The Citi concierge either went to the exact same website, or a similar one.
"I'm not pulling up any times here that are available," she told me.
The concierge offered to call the restaurant and put me on hold to do so. She quickly came back and said the restaurant told her there were no open reservations for the entire evening and no waiting list, either.
The restaurant did offer that some people cancel reservations and the best bet is to call the day before.
I had better luck with the Sapphire concierge service. Again, I asked for reservations to a different hot restaurant, but one that OpenTable claimed had no available seats at all that day.
The concierge did not search for seats while I was on the phone, but rather offered to call or email once he received word. I opted for an email, and he responded by the end of the day.
I was booked for a table for two at 5:30 p.m. I'll call that a success.
CARD SEARCH: A cash-back credit card can save you a bundle of money.
About that bike …
I asked both services to put together a list of top-rated women's mountain bikes under $500. Both asked questions about my preferences of color and size. The Sapphire Preferred concierge asked if I need the bike by a certain date.
Both said their research would take one to two days, important to remember when you have, say, a deadline to meet.
Here, more than 48 hours out as I write this, I still haven't heard back from the Citi concierge.
The Sapphire Preferred concierge emailed a list of three bicycles that met my requirements and included links to local bike stores that sell the model. I received the email less than two days after speaking with the concierge.
A quick search shows all three bikes are highly rated, but I was able to find the same bikes for cheaper than I was quoted.
My verdict
This experiment taught me that if I'm willing to cede some control, a concierge service can be helpful.
Using a concierge (in one case) allowed me to get a reservation I might not otherwise have been able to get, and it took a lot of the hassle out of researching birthday present options. On the other hand, that free research didn't necessarily return the best price.
CARD SEARCH: Still have holiday debt? Consolidate it today with a balance transfer card.
Significant digits
Average credit card annual percentage rates hit a record high for the third week in a row. The average interest rate now stands at 16.39 percent, according to Bankrate's weekly survey of the top 50 card issuers.
Rates are climbing in response to the Federal Reserve's move late last year to increase its benchmark interest rate by 0.25 percentage points. If the Fed raises rates in 2017 — as is forecast — expect credit card rates to continue to climb.
That makes now the perfect time to make a plan to pay off your balances.
Credit lines
I remember these days well.
When you paid your bills on time for once and you're waiting for your credit score to improve… pic.twitter.com/YDSSHWiEKY

— DAKnerys Targaryen (@AdrianNeenan) January 24, 2017