To reduce credit card debt, ask for a nudge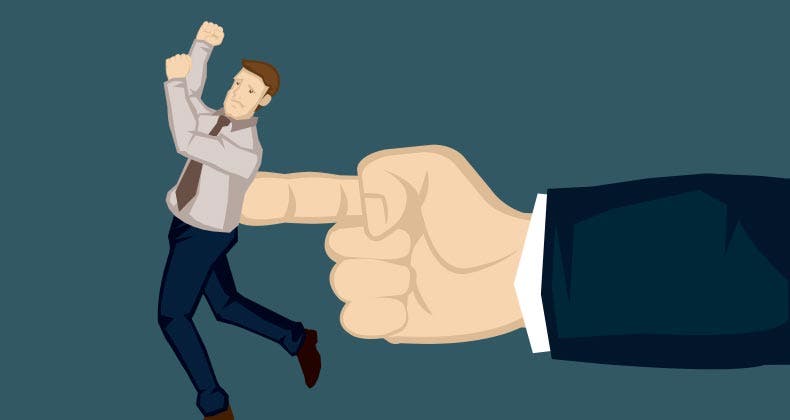 Consumers can be pushed to reduce credit card debt through regular reminders about smart spending, new research has found.
The study commissioned by the Consumer Financial Protection Bureau found that when consumers received periodic communication that showcased simple financial messages, they began to modestly reduce their credit card balances.
CARD SEARCH: Find a new credit card today. Let Bankrate help.
Using 2 rules of thumb, the Urban Institute and the Doorways To Dreams Fund followed about 14,000 credit card customers at Arizona Federal Credit Union. Over a 6-month period, consumers who carried a balance for at least 2 of the 6 months prior to the study were sent messages delivered via mail, email or over the credit union's website.
The rules told consumers, who started with an average card balance of $5,715:
To use cash instead of credit for purchases under $20.
Paying with a credit card can add approximately 20% to the total cost of the purchase for the typical revolver.
The rules were communicated using pithy language: "Don't swipe the small stuff. Use cash when it's under $20" and "Credit keeps charging. It adds approximately 20% to the total."
2% balance reduction shown
Under the first rule, consumers – who were unaware they were part of a study – reduced their credit card balances by an average of $104, or 2%, the study found.
The 20%-added rule was effective primarily for participants under the age of 40, says Christina Plerhoples Stacy, an Urban Institute research associate and one of the study's authors. That group reduced its card debt by $160 on average.
Consumers in the study reduced their debit either because they spent less – encouraging the use of cash may actually reduce overall spending – or paid down more of their balance, the study found.
It's unclear if the positive behaviors would continue indefinitely, Stacy says, or if consumers would begin to tune out the messages over time.
But the results suggest that encouraging people to follow a simple rule and setting up reminders through a personal finance app could be beneficial, Stacy says.
"A good takeaway for consumers is that in some cases these simple rules can be effective," she says.
And, if you're looking for encouragement to pay down your debt, a credit card payoff calculator could serve as inspiration. It would take a consumer with the average balance and annual percentage rate of the study participants 9 ½ years to pay off their credit card making the minimum payment only.
For financial institutions and community organizations, there's a more direct conclusion: Offering guidance can help improve consumers' financial well-being – and it won't cost much. Implementing the messages in the study cost less than $1 per recipient.