Humbug! The peak day for credit card fraud is …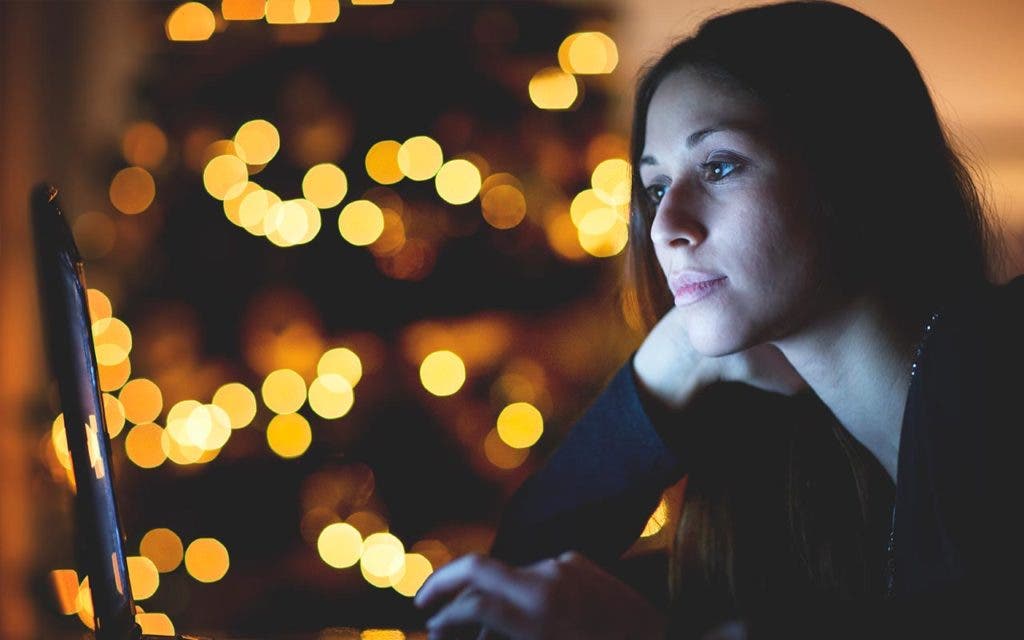 While you're contemplating your carefully hung stockings, fraudsters will be out in force.
Christmas Eve is the No. 1 day for fraud attempts, accounting for 2.5 percent of all cases annually, according to payments firm ACI Worldwide. Criminals may pick this day in particular to buy electronic gift cards — a popular last-minute gift — and resell them online.
"Fraud is really driven by what is hot in the marketplace and what can easily be resold on the black market," says Erika Dietrich, ACI's global director of payments risk management.
When they're not attempting to purchase gift cards with a stolen credit card, crooks gravitate toward products like Beats headphones, Air Jordan gym shoes and even Dyson vacuums. They know these are popular items that they can easily sell on the secondary market for cheap, Dietrich says.
And this type of fraud is increasingly being conducted over the internet, thanks to the introduction of chip-based credit cards, which are difficult to counterfeit but offer no protections against online fraud. ACI says online fraud attempts for the year are expected to increase 43 percent versus 2015.
CARD SEARCH: Apply for a low-interest credit card today. Let Bankrate help.
How you can be victimized
Criminals don't need to steal your physical credit card in order to commit online fraud. All they need is the card number, the expiration date and the Card Verification Value, or CVV, number, the three-digit (four digits in the case of American Express) code on the back of your credit card.
Anytime you hand over your credit card — like at a restaurant, for instance – you risk someone copying these numbers down and using them to commit fraud.
And when crooks then shop online using your card number, they increasingly choose to pick the merchandise up in store, where they may receive little scrutiny, Dietrich says.
If you have your card number stolen, expect the average attempted transaction to hit $219, according to ACI's projections.
Of course, you generally wouldn't be liable for the fraud, but cancelling your card and disputing the charge can be a hassle.
How to protect yourself
If your credit card issuer doesn't catch fraud you certainly can by keeping track of your spending. Dietrich recommends setting up alerts for online transactions so you know when your card has been used. Doing so will allow you to catch fraud as it happens.
Dietrich offers three other tips to protect yourself against fraud and theft:
Shop online at reputable websites that offer secure transactions. The URL should start with https, for example, and the payment page should include a security icon in the bottom right-hand corner of the page.
Don't share financial information over the phone or via email. Provide this information only over a secure online connection.
Remove shipments left on your front porch promptly.
A cautionary tale
If you're the type of person who puts a bunch of items in your online shopping cart while you contemplate how much of it you're going to really buy, this story should make you reconsider.
Pittsburgh teen Alex Dello accidentally charged $733 worth of makeup on her mother's credit card when all she was trying to do was check a gift card balance.
"I, being the makeup fiend that I am, I went to enter this old gift card, to see how much was on it," she says in a video posted to Twitter. "There wasn't anything on the card, and the order went through. (My mom's) card is the card that I use for my Sephora account, meaning that it's already set up and I don't need to enter any more information for the order to go through."
I just accidentally charged my mother's card $733 @Sephora pic.twitter.com/rzg9UntKRW

— alex dello. (@dellojello) November 22, 2016
Dello, 15, tried to cancel the order, but Sephora wouldn't let her because her name wasn't on the card, according to BuzzFeed. Dello's mother let her keep the makeup as an early Christmas present.
Nice mom.
Significant digits: 14%
Credit card rewards really are getting better.
The six largest credit card issuers have handed out more than $100 billion in rewards since 2010, a report by the financial securities company Instinet found. And issuers appear to be sweetening the perks as competition for new customers continues to grow.
Reward offerings are increasing in value by about 14 percent annually, according to Instinet.
That tends to suggest the sweet deal offered on the Chase Sapphire Reserve isn't just a fluke.
CARD SEARCH: Find some fresh new perks with one of these reward credit cards.
Credit lines
Frank Abagnale, the onetime con man whose early life was chronicled in the Steven Spielberg film "Catch Me If You Can," has spent the better part of his adulthood advising companies how not to get taken.
In other words, he knows about security, which is why I tend to stand up and take notice when he makes a pronouncement about how consumers can protect themselves.
As if I needed another reason to go to @HIMSS this year, Frank Abagnale will be there. Way cooler than Leo #HIMSS17https://t.co/NLKGTwDgsO

— Brett Adelman (@brettadelman) November 29, 2016
Here's his latest, according to an interview he gave to Healthcare IT News: "Never use a debit card."
"The safest form of payment is a credit card. I do not own a debit card, I have never allowed my three sons to have a debit card. Every day of my life I spend the credit card company's money, my money sits in a money market account, no one knows where it is because it is not exposed to anyone. If someone charges $1 million on my credit card, by federal law I have no liability. My credit score goes up every month when I spend money and pay my bill. When you use a debit card, you are spending the money in your account, and you can use that card 20 times a day for the next 20 years and you will not raise your credit score one half of a point."
This is smart advice.