The most wonderful time of year … for card thieves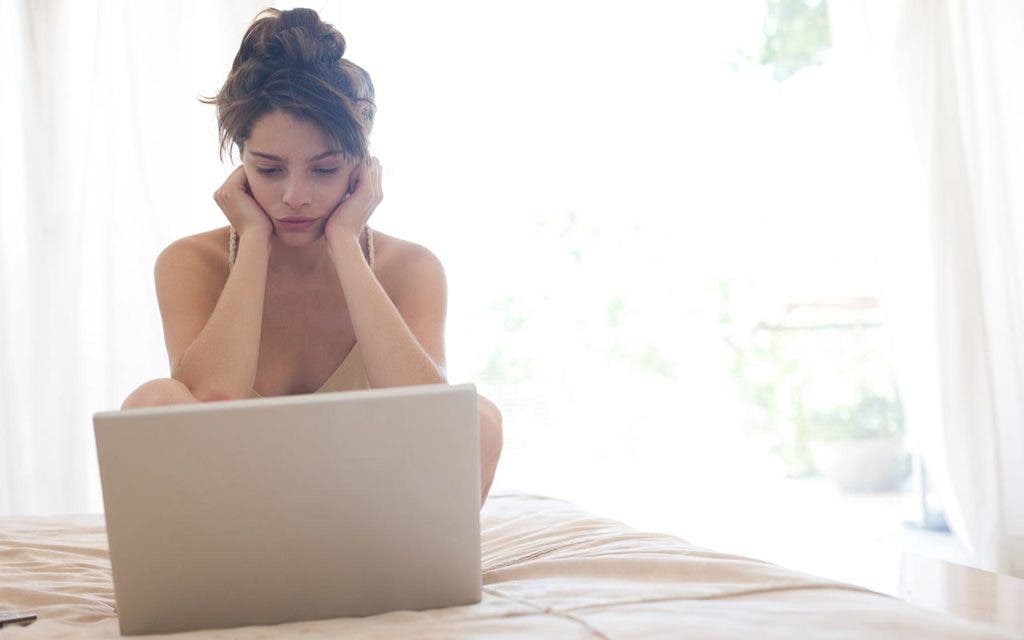 November and December, it turns out, is Christmas for credit card thieves.
Nearly three out of four consumers who have had their personal information stolen while shopping online were victimized during these two months, according to the credit bureau TransUnion. Millennials and Gen Xers were the most likely to fall prey.
Even so, breaches aren't preventing people from participating in what is expected to be the biggest ever holiday season for online retailers. A near unanimous 94 percent of consumers who have had their credit card information stolen say they plan to shop on Cyber Monday, TransUnion data shows.
Convenience trumps security in this case, says Heather Battison, a TransUnion vice president.
CARD SEARCH: Grab a rewards credit card today. Let Bankrate help.
"We do know, as it relates to millennials, they are the ones that have the most problems (getting their data stolen)," Battison says. "It's mostly because they're concerned, but they also trust people more. They say they're concerned, but they're the ones that are still spending more online."
While 71 percent of consumers who have had personal information stolen while shopping online were hit during the holidays, that number jumps to 81 percent for adults between the age of 18 and 34.
Record-breaking year projected
Many retail analysts expect holiday sales to increase. Some project holiday spending will reach its highest point since the Great Recession, with online shopping expected to break records. Professional services firm PwC has perhaps the rosiest forecast, calling for digital sales to increase 25 percent.
Consumers have suggested "they plan to shop at fewer physical stores as they concentrate their digital shopping to fewer websites," Steven Barr, PwC's U.S. retail and consumer leader, said in a press release. "The clear winners will likely be the major dot-com destinations, including select store and leading brand websites."
And, at least for this holiday weekend, online shopping may beat out in-store trips.
A recent Bankrate survey found 38 percent of U.S. consumers planned to shop online either on Thanksgiving, Black Friday or Cyber Monday. Just 28 percent said they expected to shop in a store those same days.
That makes being aware of online risks all the more important.
"As it relates to Cyber Monday, make sure you're making smart choices and make sure you're keeping track of where you're spending your money," Battison says.
How to protect yourself
There's always risk your personal data will fall in the wrong hands, but there are smart online shopping moves you can make to decrease the chances.
TransUnion offers these tips:
Use secured websites for online shopping. The major retailers all have enabled secure connections to make transactions safer, but if you find yourself on a less familiar website, check to make sure the URL begins with "https" and not "http" before you provide any personal or payment information. Also look for an emblem of a lock on the page near the address bar.
Monitor your credit card statements. Look for suspicious transactions. Someone can steal your credit card information and use it to make purchases even if they don't have your physical card.
Be careful about email solicitations. Phishing scams, in which the bad guys try to lure your personal information from you, are still prevalent. Be careful about opening emails or attachments from stores offering a deal, particularly if you are unfamiliar with the store or if you hadn't signed up to be part of a newsletter or promotions email. "This is a time when you are going to get bombarded with a lot of promotional-type emails," Battison says. "If the offer is too good to be true, it probably is."
There are at least two other pieces of strong advice I like to hand out for future online shoppers. I've written about each, so if you want to know more information, follow the links:
Ditch your weak passwords. One way the bad guys can get at your personal data is to break in to your online accounts. We make this ridiculously easy when we use weak passwords. Add a layer of security by creating a stronger password — think of a favorite quotation, for example — or by handing over the job to a password manager. Such software is labor-intensive to set up but well worth your time.
When in doubt, lock up your credit. If you suspect you've fallen victim to an identity thief, you should consider freezing your credit. This will protect you against someone opening a new credit card in your name. If you freeze your credit, you'll have to contact each of the three major credit bureaus to set the security freeze.
Significant digits: 35 percent
Want more reason to be vigilant about monitoring your credit card statements? As predicted, the adoption of chip-based credit cards has begun driving fraud online.
New research from iovation, a device intelligence and anti-fraud company, says online credit card fraud increased 35 percent between October 2015 and October 2016.
The company expects "a significant increase" in online fraud on Black Friday and Cyber Monday, as chip-based cards have made it significantly more difficult to commit in-store fraud.
Not only should you monitor your credit card statements, you might also consider setting up alerts from your card company that will send you a message anytime your card is used. I've set up alerts and find them incredibly handy — not only for monitoring for fraud, but to remind me of recurring payments that I might otherwise have missed.
RATE SEARCH: Grab a new credit card now.
Credit lines
Remember to use your credit card responsibly on Cyber Monday and throughout all of the holiday shopping season.
Someone better take my credit card away from me on cyber Monday

— Callie Moerschell (@c_moerschell) November 21, 2016
~~~patiently waiting for cyber Monday so I can max out my credit card~~~

— bree (@notbreeana) November 22, 2016
I'll be working in front of a computer both Black Friday and cyber Monday. Sorry credit card.

— molly m (@mollllssss) November 17, 2016
Happy shopping.