If a Christmas toy breaks, don't forget this credit card perk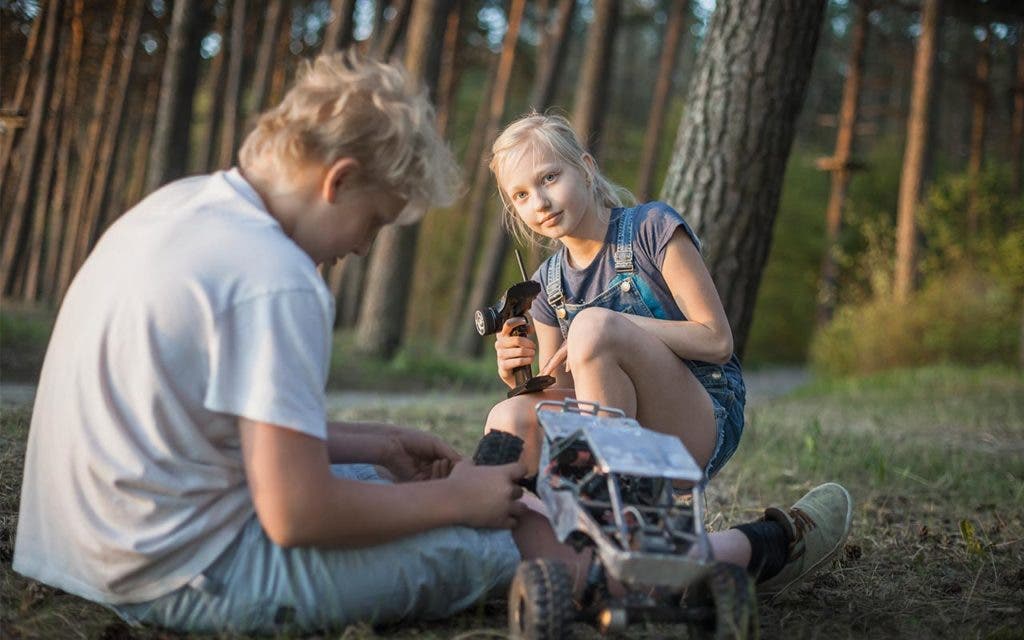 A few weeks back, my 7-year-old daughter brought home a new remote-controlled car. Within a day, one of the wheels broke off.
Unfortunately for me, and for her, I made her pay for the toy with her own money.
Had I purchased the car with a credit card, my daughter might not have to continue playing with a three-wheeler that now only spins in circles, and I wouldn't have to hear her pleas for a replacement.
Your credit card to the rescue
That's because one of the unheralded perks of many credit cards is protection against breakage and theft. Remember that when your own inevitable toy destruction catastrophe befalls you shortly after Christmas.
Some 57 percent of all credit cards offer so-called purchase security, according to a new survey from CreditCards.com. With this perk, credit card issuers will offer to replace, repair or reimburse cardholders for an item purchased with a card that is broken or stolen.
CARD SEARCH: Returning Christmas gifts? Get a reward credit card today to take advantage of that money.
As with most card perks, not all purchases qualify. For example, one of my co-workers filed a claim with her card company after a thief stole her iPad while she was on an overseas trip. The issuer denied her claim because the tablet she purchased was a refurbished item.
Coverage also is secondary to any homeowners, renters or auto insurance policies that might cover the loss.
To help you avoid my co-worker's tough luck and my daughter's heartbreak, let's break down the standard purchase protection policies. These are not available on all cards from each issuer, so be sure to check the fine print of your credit card agreement.
American Express
Purchase protection benefits are offered for the first 90 days after purchase. Maximum coverage is $1,000 per occurrence and up to $50,000 annually. (Premium cards have a $10,000 per occurrence cap.)
Some purchases are not covered in case of damage or theft, including animals, rare stamps or coins and hospital, medical or dental equipment.
Coverage also does not include costs related to shipping, installation, professional advice or other service charges.
Discover
Coverage is offered for the first 90 days after purchase. Maximum coverage is $500 per occurrence and up to $50,000 annually. Insurance doesn't apply for items stolen from a vehicle, personal property or a public space when the cardholder "fails to exercise due diligence."
Purchases not covered include consumables and perishables, antique items and computer software.
Coverage will be denied if the loss or damage occurs because of "failure of the Insured Person to exercise Due Diligence to avoid or diminish loss or damage."
I suppose any claim I could have filed regarding my daughter's car could have been denied under this exception given that the wheel broke off when her friend accidentally stepped on the toy.
MasterCard
Eligible purchases are covered for the first 90 days after purchase. Maximum coverage is $1,000 per occurrence and up to $50,000 annually. Insurance doesn't apply for items "that mysteriously disappear without any evidence of a wrongful act."
Motorized vehicles, plants and items damaged by radioactive contamination will not be covered. Losses due to normal wear and tear also are excluded.
Visa
Coverage is good for the first 90 days after purchase. Maximum coverage is $500 per occurrence and up to $50,000 annually.
Visa says it will cover damaged items only if the damage is due to "fire, vandalism, accidentally discharged water or weather."
Again, that may have excluded my daughter's car, although I have heard of people successfully getting reimbursed for screen repairs made necessary after they dropped their smartphone.
What you'll need to make a claim
Your card company is going to want you to submit some paperwork to back up your claim of theft or damage. You may need to turn over:
An itemized receipt showing the purchase and/or a copy of your credit card statement.
A copy of your applicable insurance declaration page.
A police report, in case of theft.
CARD SEARCH: Make your holiday season cheaper. Find a balance transfer credit card now.
Are credit rewards doomed?
Chase's smash-hit Sapphire Reserve credit card will cut into the company's fourth-quarter profits by up to $300 million, according to Bloomberg.
JPMorgan Chase CEO Jamie Dimon cited the costs of acquiring new cardholders for the loss.
Remember, this card comes with a huge sign-up bonus and generous ongoing perks. New cardholders can earn a 100,000-point bonus for spending $4,000 during the first three months. Those points are worth $1,500 in travel.
Despite the loss, Dimon said "the card has been doing great."
But one analysis found that Chase won't break even on the Sapphire Reserve until 2022.
"Lucrative sign-up bonuses give an issuer an opportunity to acquire a large number of customers in a short period of time, though we question whether the type of consumer this attracts leads to a less profitable card product in the long run," analysts from the firm Sanford C. Bernstein & Co. wrote, according to Bloomberg.
That sure makes it sound like credit card companies should be wary about big rewards. But here's the thing: Despite the loss, Chase continues to offer the huge bonus — and it's rolled out a business credit card with an attractive bonus, as well.
Human behavior could be a big reason.
A recent survey by Capital One, for example, found that nearly two-thirds of rewards card holders "don't consider themselves knowledgeable" about rewards programs.
What's more, many cardholders mismanage their reward balances, carry a balance from month to month — which negates the value of the rewards — or don't use the card for the type of spending that maximizes earning potential.
Maybe Dimon and Co. know something about their customers.
Significant digits
Even though the interest rates are higher and the credit limits tend to be lower — which can prove harmful to your credit score — consumers fell for the pitches to open store credit cards over the Thanksgiving weekend.
Risk management firm ID Analytics says retail card application volumes were 3.8 times higher than normal on Black Friday. Overall credit applications — which include cards, wireless service and marketplace loans — increased 2.7 times compared to a normal shopping weekend in October.
The age group most likely to apply for a retail credit card on Black Friday? Gen Xers.
CARDS SEARCH: Instead of a retail card, apply for a new 0 percent interest card now.