Your bad credit score's shocking price tag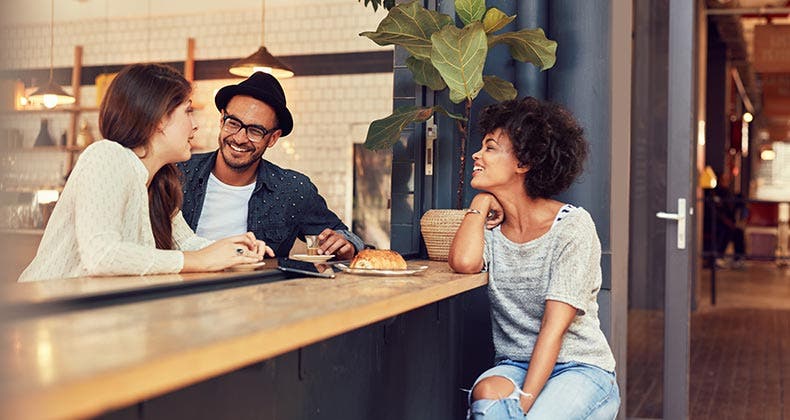 We already know that most people have no idea how much a low credit score can cost them when they attempt to take out an auto loan. It's a big and disturbing number.
But I was truly astounded when Syracuse University sent me some data its online graduate accounting program crunched looking at how much a low score can impact the combined cost of many things we need credit to acquire, from an apartment to insurance to a credit card.
Before I share the numbers, let's talk a little bit first about what it means financially to have a bad credit score, typically something in the range of 600 or less.
Poor credit can make it harder to get a job (prospective employers can ask to see your credit report, but not your score), a mortgage or even a mobile phone contract.
"A less than adequate credit score can also cost you money in terms of higher interest rates on credit cards," MaryAnn Monforte, professor of accounting practice for Accounting@Syracuse, the online graduate accounting program at the Whitman School of Management, wrote in an emailed response to questions. "Interest rates are directly tied to the creditworthiness of the borrower, so even if you aren't looking for a mortgage or a car loan, your Visa or MasterCard may carry a higher interest rate when your credit score is low."
FREE TOOL: Check your credit score now with myBankrate.
How Syracuse arrived at its big numbers
The university found the average cost of things we might typically finance or need credit to purchase, like a car, insurance or a house.
I should point out the average cost of something like a car or a house isn't necessarily a barometer of what you should spend for those purchases.
For example, the university found that bad credit could cost you an additional $9,320 on a car purchase. It used the average cost of a new car for April 2015, which was $33,560.
Let me say this: If you have bad credit, you probably shouldn't be buying a $34,000 car.
When I performed similar calculations in June using a $20,000 car, I found a consumer with bad credit would pay $5,063 more in interest charges than someone with good credit. That's still a huge chunk of change, but significantly less than what someone would pay buying a more expensive car.
So what are the numbers?
Here's the extra annual cost Syracuse says you could pay with bad credit:
Homeowners insurance — $590.50 per year.
Car insurance — $1,374.10 per year.
Apartment security deposit — $1,006 per year.
Mortgage — $30,057 over 30 years.
Car — $9,320 over 5 years
Credit card — $4,975.23 making the minimum payment only (a bad idea). A higher-rate credit card would take nearly 15 years to pay off, about 5 years longer than a low-rate card with the average balance.
How to fix your bad credit
That's a lot of cash, tens of thousands of dollars in unnecessary costs. But there are two good pieces of good news here:
While the cost of bad credit is bad, it might not necessarily be this bad for you – especially if you ignore averages and only buy what you can afford.
You can work to make sure you can avoid some or all of these outcomes.
Montforte recommends you pay your bills on time, review your credit score periodically and watch your credit card balances. The less of your available credit you use, the better for your credit score.
"Eliminate small balances – pay them off," Montforte says. "The number of cards that have outstanding balances can negatively impact your score. Work toward having only one or two cards you use."
CARD SEARCH: Grab a great low-interest credit card today. Let Bankrate help.
Credit lines: Election edition
This election stuff is getting a little heavy, so let's lighten things a bit. It turns out, there's humor at the intersection of credit cards and Tuesday's vote. (Go vote, please.)
I searched Twitter for the best of these tweets and found some gems about, among other things, holding off on a payment until the election is over and those dreaded chip-credit card readers.
Enjoy.
Credit card payment is due on the same day as the election. Gonna risk the late fee just incase the world falls apart so I'm not out $25.

— heather ann (@afraidoffish) November 1, 2016
The odds of this occurring are, I'm guessing, fairly low. You should always pay your credit card bill on time, even if you suspect there's a chance of Armageddon.
My credit card bill is due on Election Day…… bad omens all around

— TORI MOORE (@vtorimoore) November 2, 2016
Just think, you'll be doing something the country can't seem to manage: Reducing debt.
Can't wait until the election ends and we can go back to talking about how inconvenient credit card chip readers are.

— Josh Sargent (@JFSargent) October 19, 2016
This has some serious national psyche implications.
I just got a credit card bill due after the election and I'm not sure when I switched to a 100-year billing cycle.

— Jeremy Fugleberg (@jayfug) October 16, 2016
Also funny: Jokes about how the 2016 election has been going on since the last time the Chicago Cubs were in a World Series, which was 1945.
Significant digits: 29.5 percent
More of us are paying our credit cards off every month.
The American Bankers Association reports that although credit card use is increasing, the share of account holders who pay off their balances every month rose 0.7 percent during the second quarter of this year to 29.5 percent, which the ABA says is near a post-recession high.
"Even as credit card use increases, the amount of short-term credit card debt consumers carry remains very low relative to income," Jess Sharp, executive director of the ABA's Card Policy Council, said in a press release. "Consumers continue to watch their finances carefully and avoid overextending even as their financial means improve."
The ABA also found the number of people who carry a balance from one month to the next at least once during a quarter also fell 1.1 percentage points to 42.5 percent.
CARD SEARCH: Eliminate high-interest debt with a balance transfer credit card.
Who likes credit cards?
We know cash remains the consumer's favorite way to pay, but new research from the Federal Reserve Bank of San Francisco offers some interesting insight into who actually uses credit cards.
It turns out, age and income have a big influence on how you pay for goods and services, according to the 2015 Diary of Consumer Payment Choice.
Just 12% of 18-24 year olds prefer to pay by credit card. Every other age group favors credit more, but only consumers age 65 and older say plastic is their No. 1 payment method.
Similarly, the more you earn, the more likely you are to prefer to pay by credit card. Just 9% of consumers who earn less than $25,000 annually say credit cards are their top choice, while 53% of those who earn at least $150,000 say the same.