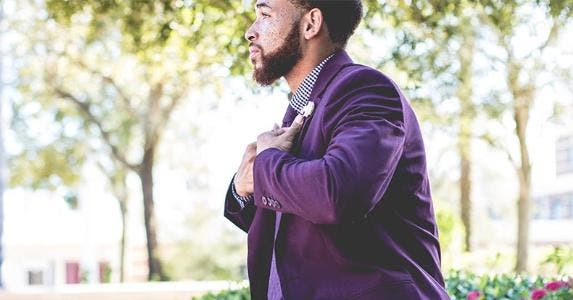 Most of us merely guess when answering the question "how much money should I have saved by 30."
The problem is, it's difficult to account for personal factors such as health, life expectancy or retirement lifestyle in the future. It also might seem daunting to determine for people who don't understand how compound investment returns and tax-advantaged retirement savings accounts can help even small savings grow significantly over time.
Rather than confront a seemingly impossible savings goal, working through retirement is many people's solution. Eighty-three percent of millennials — 18 to 34 year olds — say they plan to work through their retirement years either for income, to stay busy or to pursue a passion, according to a study published in the fall of 2016 by Merrill Edge.
Planning to work throughout retirement is risky because of your health, a loved one's health or a potentially weak job market. Or you might just get sick of working, even if you love your job so much now that you can't imagine ever wanting to quit.
A better plan to answer the question — how much money should I have saved by 30 —
is to set short-term savings goals, such as percentage of your income that you can consistently save each month, and long-term savings milestones, such as assets you'll have amassed by each decade of your life.
The most important goal: Good financial habits
Robert Johnson, president and CEO of The American College of Financial Services in Bryn Mawr, Pennsylvania, says that the most important goal to have achieved by age 30 is to have developed a plan for paying down debt and saving for retirement and be devoting a meaningful portion of income, such as 10 percent, to saving for retirement.
Your savings accumulation by age 30 will depends on your career path and how much you continue to invest in building your future earning power.
"For instance, if you are 30 years old and are currently training to become a medical doctor, it is likely that you haven't saved anything and, in fact, have taken on a great deal of debt. But, that is appropriate given that you are increasing your future earning power," Johnson says.
Emergency funds and paying down debt
How much money you should have saved by age 30 depends on many factors, says financial coach and planner Ryan Frailich, founder of Deliberate Finances, a fee-only financial planning firm based in New Orleans.
The cost of living in your location impacts this figure, as does whether you're married or single, your debt load, your long-term earning potential, your family obligations and many other variables, he says.
But one goal he recommends that everyone meet by age 30 is having an emergency fund with three months' worth of expenses "so that when, not if, life throws you an unexpected twist, you're prepared," Frailich says.
RATE SEARCH: Make sure you're getting the most out of your emergency fund by keeping it in a savings account that earns interest. Start by looking for a high-rate savings account.
A better way to look at things for someone burdened by student loan debt might be how much they've increased their net worth by since they've started working, says Justin Chidester, a fee-only financial planner at Wealth Mode Financial Planning in Logan, Utah. Someone who has reduced their debt by one year's salary by age 30 is on a good financial trajectory, he says.
Savings goals by decade
In general, Chidester says the best way to think about how much to save by various age milestone is as a percentage of your annual income.
"If you're 30, you've most likely had at least six years of full-time working experience. If you've been saving 10 percent toward retirement like most experts generally recommend you do at a minimum — this could include your own contributions combined with employer contributions — then you should have somewhere close to 60 percent of your current annual income saved up by that point," Chidester explains.
Some of this money might be in an emergency fund rather than a retirement fund, but "most likely, after six years, you wouldn't be below the amount of savings you've put in — you will have more than that with a modest return," he says.
Some retirees follow the 4 percent rule, a long-standing saving strategy for withdrawing money in their retirement years. Though it's not foolproof and doesn't apply to all situations, it is a widely accepted guideline that says retirees can withdraw 4 percent of their portfolio's value each year, without running out of money under most market conditions.
No magic savings number
Jamie Hopkins, professor at The American College of Financial Services, says that there's no magic savings number you should try to reach by a certain age.
CALCULATOR: How much can you save? Estimate the growth of your savings.
"Instead, you need to develop a savings plan that meets your specific needs and situation," Hopkins says. At age 30, the most important thing is to have debt under control, which means not carrying large credit card balances or missing payments, having a student loan repayment plan in place, and not buying a house that is beyond your means.
Getting started young is also a key factor. Hopkins points out that someone who has 40 years to save for retirement can safely save about 7 percent to 9 percent of their annual income, while someone who has 30 years to save for retirement needs to dedicate more like 15 percent to 16 percent of their income to savings.
"The longer you wait to start saving, the more you will have to save each year," Hopkins explains. "For instance, if you want to replace 50% of your income in retirement from your savings and only have 20 years to save for a 30 year retirement, you will have to be saving over 30 percent of your income a year to meet your goals."
Similar to workers in other age groups, less than a third of those in their twenties are saving at least 10 percent of their income for retirement, Transamerica found in its 2015 study. The study estimates that the median 20-something worker has saved $16,000 for retirement, while the median 30-something has saved $45,000.
Given these numbers, it's not surprising that only 18 percent of workers in their 20s said they were very confident that they would be able to fully retire and live a comfortable lifestyle, and 46 percent said they were somewhat confident. If those workers had a better idea of how much they should have saved by age 30, they might be able to increase those confidence levels — though all the uncertainties that come with being decades away from retirement can't be eliminated.
What will Social Security look like? How will the markets perform? How much will a lifetime of health care cost? Will raising children make it difficult to save enough?
Catching up if you're behind
"If you are behind on your savings goals, don't get discouraged," says financial planner Matt Hylland of Hylland Capital Management in Virginia Beach, Virginia. "No matter the amount in your retirement accounts, at age 30 there is still plenty of time to get caught up."
He offers these suggestions:
Contribute enough to get the full company match in your 401(k) or equivalent retirement account. Don't pass up this source of free money if it's available to you.
If you have extra money after contributing to your workplace retirement account, contribute to an individual retirement account. You can save an added $5,500 per year in a tax-advantaged account this way, $6,500 if you 50 or older.
Set up automatic annual increases to your workplace retirement contributions to help combat lifestyle inflation as you receive raises.
Hylland points out that even small savings when you're young can have a big impact, so it's worth contributing whatever you can now.
More From Bankrate