Ugliest cars from the Detroit auto show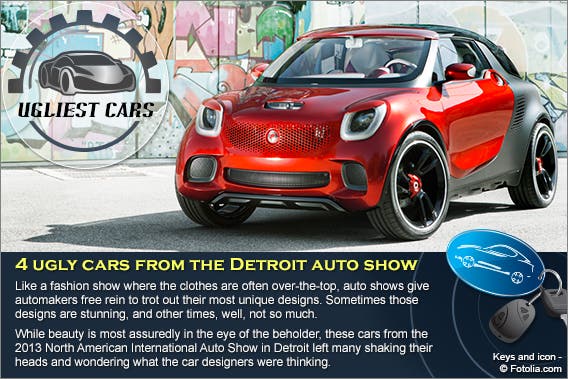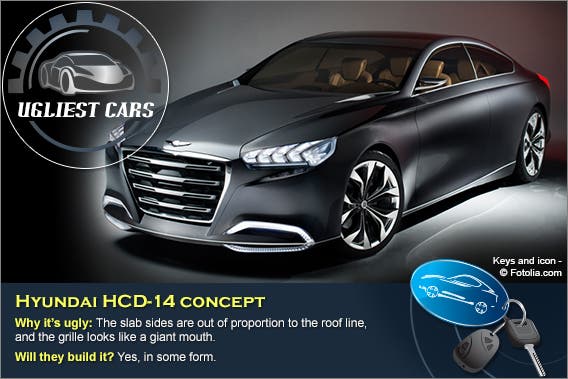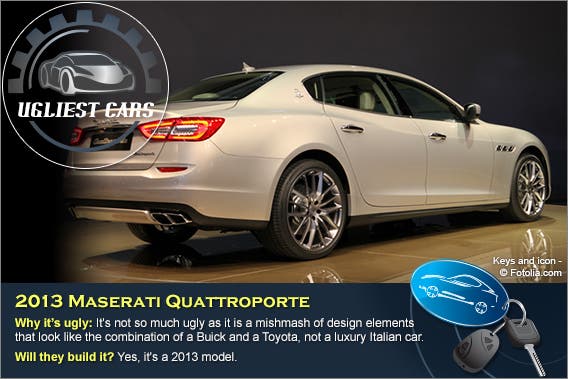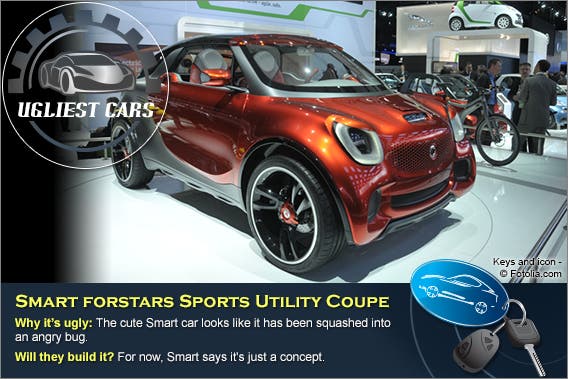 Like a fashion show where the clothes are often over-the-top, auto shows give automakers free rein to trot out their most unique designs. Sometimes those designs are stunning, and other times, well, not so much.
While beauty is most assuredly in the eye of the beholder, these cars from the recent 2013 North American International Auto Show in Detroit left many shaking their heads and wondering what the car designers were thinking.
More From Bankrate