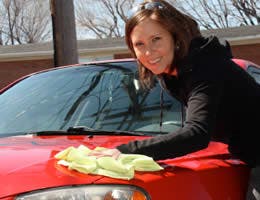 Spruce up your car
"Saving money" and "new car" are terms that usually don't jibe. No matter what sort of new car bargain you find, the depreciation you take as soon as you drive off the lot usually outweighs any front-end savings.
Why not just spruce up your used car instead?
Sam Memmolo, host of "MotorHead Garage" on Fox Sports Network, says doing things to freshen your car is usually a good idea, but consumers should consider the condition and longevity of their used car first.
"People need to be reasonable and evaluate their car to determine if putting money into it is worth it," Memmolo says.
Mark Scott, a manager at the consumer site AutoTrader.com, says that any time you fix up your car, you're going to add some value. Just don't go crazy. "Anything that is going to be an expensive upgrade probably won't bring a return on your money because the average used-car buyer just wants a car that works," Scott says.
Repainting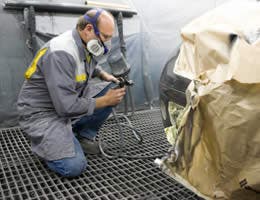 Repainting your used car not only can make it look like a different vehicle, it can eliminate those nicks and scratches that result from crowded parking lots. Memmolo says that although a good paint job can cost as much as $20,000, those designed to last two or three years are far less expensive.
National chains, such as Maaco and Fact-O-Bake advertise paint jobs for $300, $400 and $500. Prices usually reflect the quality of paint and the amount of prep or body work requested. These shops constantly run specials. "If you watch for those specials, you can buy a good paint job that freshens up the car for $500 or less," Memmolo says.
New wheels and tires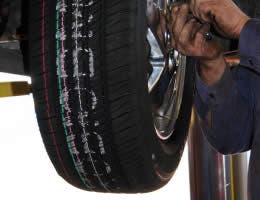 Della Domingo, spokeswoman for the Specialty Equipment Market Association, in California, says wheels and tires immediately update the look of a used car. "Prices, styles and finishes vary greatly so your options really are unlimited in this area," she says.
More than 50 companies, including American Racing and Effen Wheels, make wheels and the prices vary. Although a single-alloy wheel can cost $1,500 or more, you can replace all four wheels and tires for $800 to $2,000.
Seat covers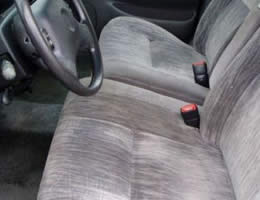 According to Domingo, seat covers are relatively inexpensive and easy to install, and are one of the most dramatic ways to impact the interior. Available in a variety of materials and colors, they can be cheap or expensive. For $200 to $1,500, you can install good to excellent covers.
Memmolo adds that you can take things a step further by replacing the seats entirely. Salvage yards dismantle used cars, and with a little phone work, you can probably find reasonably-priced, leather replacement seats. Again, use restraint. But you should be able to find a set of seats for $1,500 to $2,000.
Carpet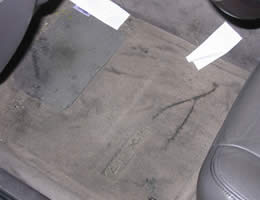 According to Memmolo, no single item in your used car's interior gets more wear and tear than the carpet. The lighter the color, the more grease and stains show. "Automotive carpet takes a real beating," Memmolo says. "Replacing it just freshens up the car so much."
Replacing your car's carpet is labor intensive. However, several companies offer replacement carpet kits custom-fitted to specific makes and models. Carpet kits can be found starting at $120. Installation will add $250 to $400 to the total.
Steering wheel and dashboard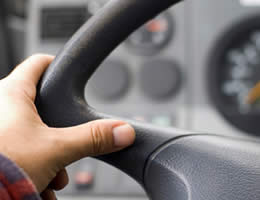 The air bag complicates replacing your used car's steering wheel, but it doesn't pose an insurmountable problem. Upgrading to a leather-wrapped steering wheel can cost around $450. You can find replacement steering wheels without an air bag for as little as $100.
Replacing a cracked dashboard is too expensive, warns Scott. However, you can update it with a cover that simply attaches to it or one that glues on. "Some of them look like a piece of carpet on the dash," Memmolo says. "But they do freshen up the car and also prevent the glare that bounces off the top of the dashboard."
Audio technology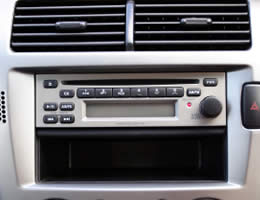 Updating audio technology is one area that not only can bring added pleasure, but also should increase the resale value for your used car. According to Scott, AutoTrader has determined that cars without a CD player are a harder sell. Meanwhile, features such as auxiliary input jacks and MP3-player interfaces can help speed sales. Even satellite radio capability is a good selling point.
"But don't spend a ton of money on these things," Scott says. "Buy middle-of-the-road systems."
You can buy an iPod interface kit from the Crutchfield online catalog for $150, and it offers a prepaid installation card for $80 that is good at hundreds of audio shops around the country. A new audio head unit — the audio system's controls and electronics — with a CD player is as cheap as $80.
Bolt-on performance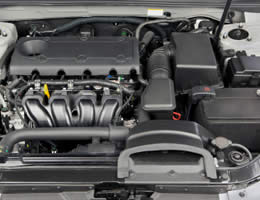 Putting a little more spring in your used car's step can make it more fun to drive. According to Domingo, a carefully designed cold-air intake system combined with a high-flow air filter to increase oxygen for combustion can add significant horsepower to any car or truck. The cost can be as little as $150.
A bolt-on turbocharger costs $3,000 to $5,000, but can add 90 horsepower or more. Scott says that anyone adding performance parts should have them professionally installed and keep the receipt to prove to a potential buyer that the work was done. But he says, "When you increase performance, you often shorten the life of the engine."
Additional resources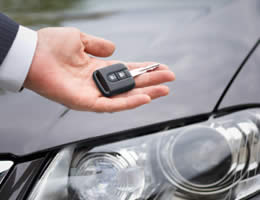 For more information on cars, check out these stories at Bankrate.com: