7 cars earn top crash-avoidance ratings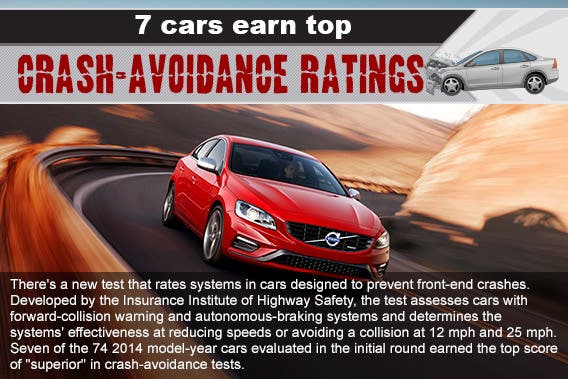 There's a new test that rates systems in cars designed to prevent front-end crashes. Developed by the Insurance Institute of Highway Safety, the test assesses cars with forward-collision warning and autonomous-braking systems and determines the systems' effectiveness at reducing speeds or avoiding a collision at 12 mph and 25 mph. Seven of the 74 2014 model-year cars evaluated in the initial round earned the top score of "superior" in crash-avoidance tests.
To find the best auto loan rates, go to Bankrate.com.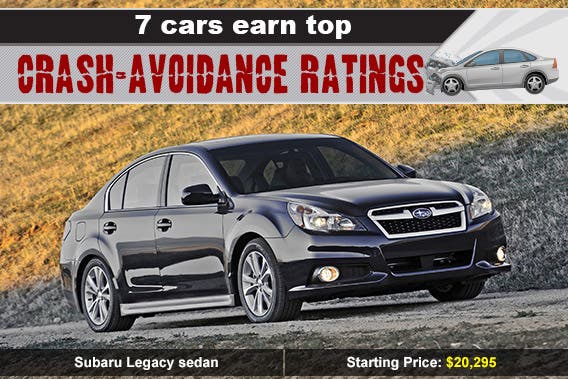 Subaru Legacy sedan
Starting price: $20,295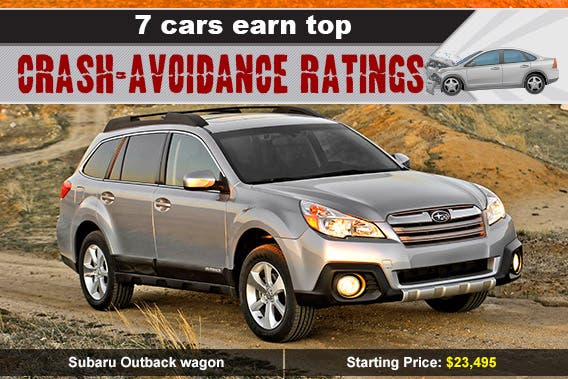 Subaru Outback wagon
Starting price: $23,495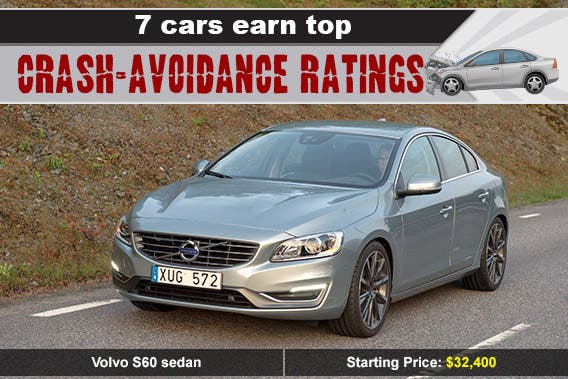 Volvo S60 sedan
Starting price: $32,400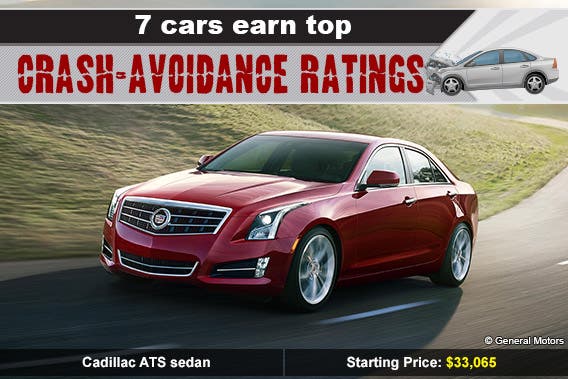 Cadillac ATS sedan
Starting price: $33,065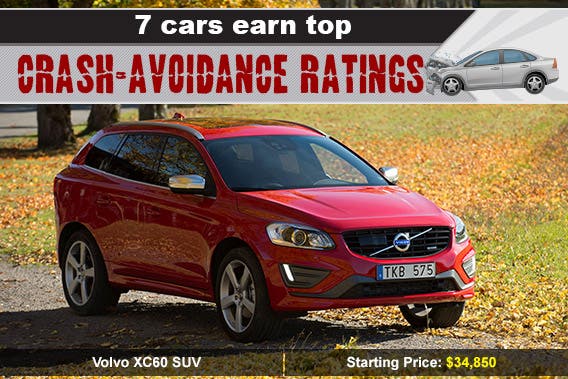 Volvo XC60 SUV
Starting price: $34,850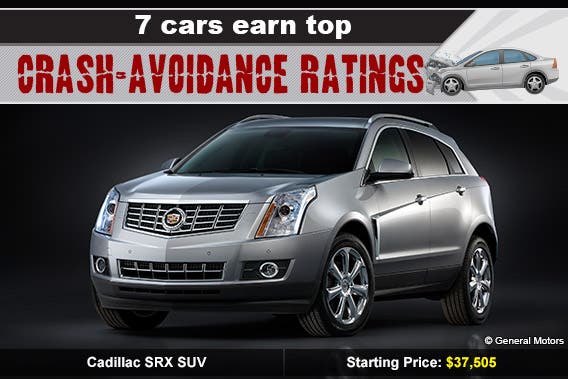 Cadillac SRX SUV
Starting price: $37,505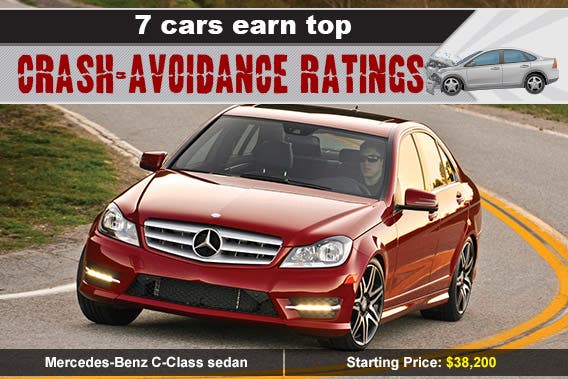 Mercedes-Benz C-Class sedan
Starting price: $38,200
More From Bankrate