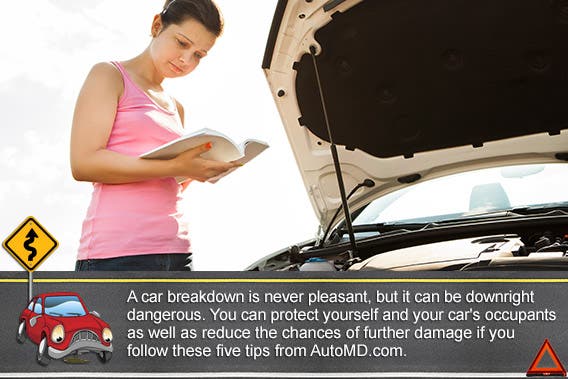 A car breakdown is never pleasant, but it can be downright dangerous. You can protect yourself and your car's occupants as well as reduce the chances of further damage if you follow these five tips from AutoMD.com.
Find the best auto loan rates at Bankrate.com.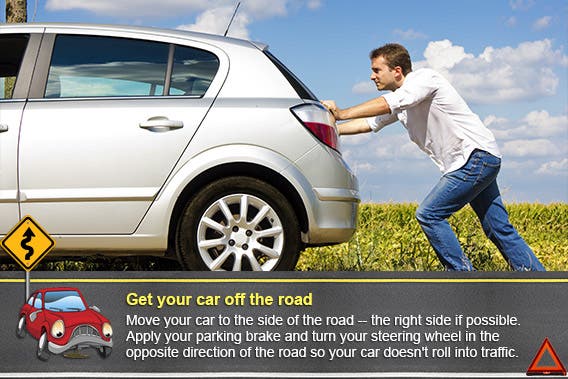 Get your car off the road
Move your car to the side of the road — the right side if possible. Apply your parking brake and turn your steering wheel in the opposite direction of the road so your car doesn't roll into traffic.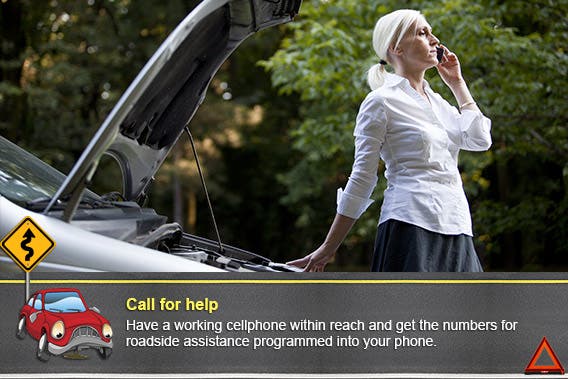 Call for help
Have a working cellphone within reach and get the numbers for roadside assistance programmed into your phone.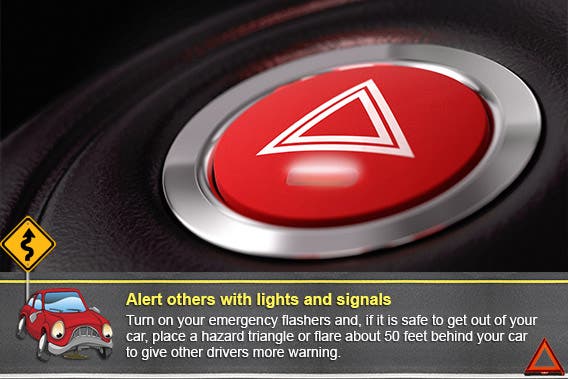 Alert others with lights and signals
Turn on your emergency flashers and, if it is safe to get out of your car, place a hazard triangle or flare about 50 feet behind your car to give other drivers more warning.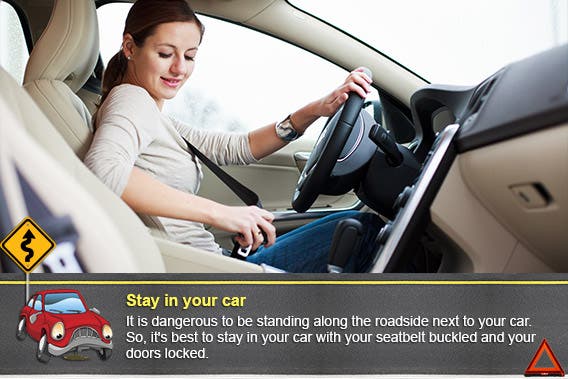 Stay in your car
It is dangerous to be standing along the roadside next to your car. So, it's best to stay in your car with your seatbelt buckled and your doors locked.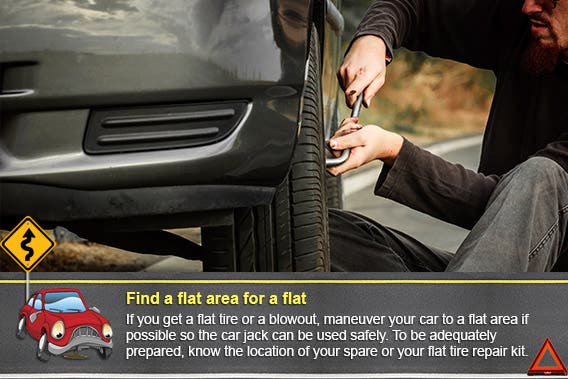 Find a flat area for a flat
If you get a flat tire or a blowout, maneuver your car to a flat area if possible so the car jack can be used safely. To be adequately prepared, know the location of your spare or your flat tire repair kit.