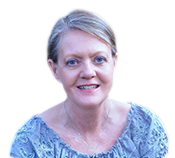 Connect with Susan Ladika
Susan Ladika
Contributing reporter
Susan has written about everything from home inspection horror stories, to millennials and money, to the ins and outs of health insurance exchanges for Bankrate.com.
She has worked at newspapers in the Southeast, including eight years as an editor and bureau chief at the Tampa (Florida) Tribune.
Susan left the Sunshine State and headed to Central Europe, working for an English-language newspaper in Hungary, covering real estate and development in the wake of the fall of the Berlin Wall. She then moved to Austria, where she worked as an editor for The Associated Press and began freelancing, dealing with subjects such as the Bosnian war and the Kosovo crisis.
She returned to the States in 2001 and now focuses on personal finance and workplace topics.  Her articles for International Educator magazine have been honored with the Apex Award for Publishing Excellence and the Association Media & Publishing Excel Award.
Susan lives in a neighborhood of 1920s bungalows in Tampa.