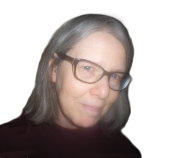 Marilyn Bowden
Contributing reporter
Marilyn B. Bowden is a freelance writer, editor and book reviewer who has published in a number of national publications.
She honed her editorial skills working in-house for Harvest House Publishing in Montreal and Halsey Publishers in Miami. During her tenure as a real estate reporter for Miami Today, a weekly business paper, Florida Society of Professional Journalists awarded her third place in its Breaking News category in 1998 and third place in its Book Review category in 1999.
Also in 1988, she presented two lectures on ghostwriting at the Florida Freelance Writers Association's annual convention. She is currently working on her eighth book as a ghostwriter.
Ms. Bowden's six-word send-up of Ogden Nash placed fourth in a parody contest sponsored by The Miami Herald.
A graduate of the University of Rhode Island, she lived and worked in Providence, R.I.; Montreal, Quebec; Denver, Colo.; Thousand Oaks, Calif.; and Miami, Fla., before settling in a small town in central Arizona.