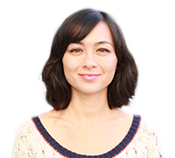 Kristin Wong
Contributing reporter
Kristin Wong is a freelance writer who has contributed to MSN, Lifehacker, CreditCards.com, Fidelity and her own frugality website, Brokepedia. Her work has been featured on Forbes, Marketplace Money, Kiplinger, HuffPost Live and Fox and Friends.
Kristin developed an interest in frugality and saving money at a young age, while growing up in a lower-middle-class household. As her frugal pursuits progressed, she became interested in other components of personal finance and wealth-building.
In addition to writing about money, Kristin is a scriptwriter. She currently writes and hosts videos for Arkleus Broadcasting, and in the past, she's written for the TV show "Hollyscoop" and the MSN Living series "Sex by the Numbers." Her accompanying column at MSN, "The Heart Beat," won her an award from the Society of Professional Journalists.
Kristin also enjoys travel. Her favorite travel experience was a visit to the Amazon rain forest of Leticia, Colombia. She hopes to one day visit all seven continents.