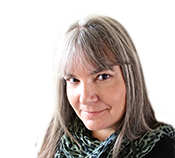 Jennifer Lawler
Contributing reporter
Jennifer is a writer and editor whose articles and essays have appeared in print and online publications such as Family Circle, Cooking Light, Writer's Digest and Bankrate.com. She has worked as a book development editor on a wide range of projects -- from cookbooks to memoirs -- and launched Crimson Romance, a romance e-book imprint, for Adams Media, overseeing all aspects of acquisitions, editorial and production.  She also has worked as a magazine editor for MSP Custom Publishing and as a columnist for Entrepreneur magazine.
She is the author or co-author of more than 40 books, mostly nonfiction, including her popular and award-winning Dojo Wisdom series (Penguin). She has written a number of romances under three pen names. 
She teaches writing classes for the well-respected Loft Literary Center and developmental editing classes for the Editorial Freelancers Association. She worked briefly as a literary agent and taught in the biomedical writing program at the University of the Sciences in Philadelphia.
She earned a doctorate in medieval English literature from the University of Kansas and a black belt in tae kwon do. She hasn't quite decided which has been more helpful in her career.